A 38-year-old lawyer has been shot dead inside the District Court complex in Shahjahanpur district of Uttarpradesh on Monday in a spine chilling murder.
Bhupendra Singh, the advocate who was shot down had gone to the third floor of the district court to meet a clerk in connection with some case. A gunshot was heard at the third floor and he was spotted lying on the floor with blood all around. He was shot by an unknown person with a country gun.
The reason behind the murder is yet to be identified.
Bahujan Samaj Party Chief Mayawati said that the incident is "very sad and shameful" she also questioned the BJP Government over the law and order situation of the State.
"The murder of a lawyer in the court premises of Shahjahanpur district of Uttarpradesh is very sad and shameful, which exposed the law and order situation in the BJP government here and the government's claims in this regard. Now finally the question arises that who is safe in Uttar Pradesh? Government should pay attention to this."

BSP Chief Mayawati.
Dr. Shama Mohamed, the spokesperson of Congress Party also questioned the law and order of the UP Government.
"A lawyer was killed inside a court complex in Shahjahanpur. In UP, police kills a businessman in a midnight raid, farmers are mowed down by a minister's son and lawyers are murdered. This is the law and order under Mr. Yogi Adityanath, who himself had more than 10 IPC Sections against him."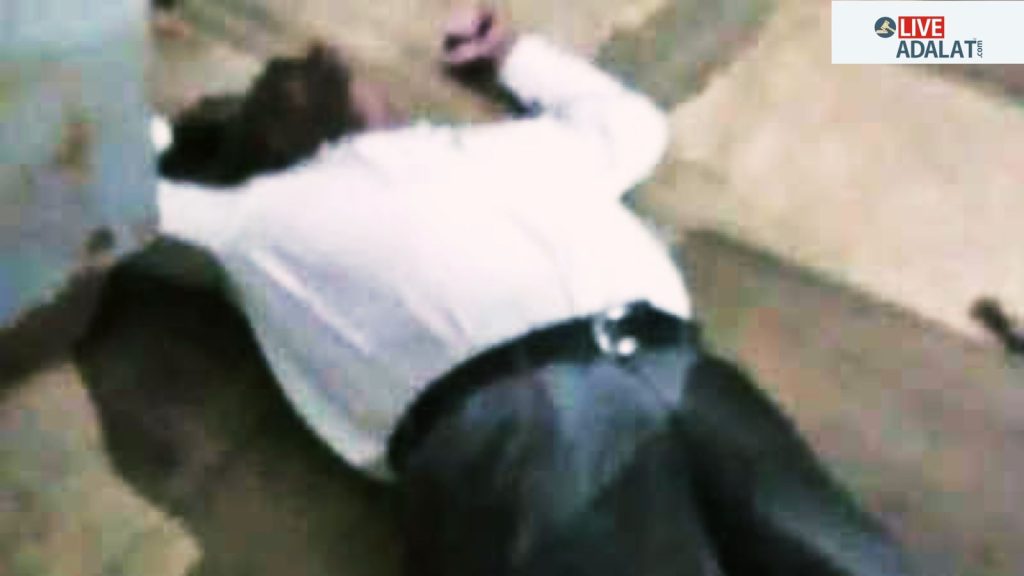 However, hours later, the police said that the case has been solved and an accused has been arrested.