The Taliban regime took power after Western forces withdrew from Afghanistan last year, but it has yet not received international recognition.
Residents in Kabul had to navigate blast walls and roadside bombs a year ago. Afghans are afraid of starvation five months after the Taliban took power. As aid struggles to reach them, Afghans are resorting to desperate measures to feed themselves.
This is the region of the world that, according to the United Nations, is rapidly becoming the epicentre of the world's worst humanitarian disaster. With the Taliban in power and the rest of the world refusing to recognise their government's legitimacy, the Afghan people are being forced to resort to ever more extreme measures to survive.
Desperate to feed their families, some Afghans have donated a kidney or dangerous amounts of blood in exchange for money.
Jahish Sahar Samir, an afghan resident posted on Facebook in November that he would sell 100 books – a collection of poetry anthologies and novels that had taken years to complete – for 4,000 Afghanis for $38. Samir made another offer on Dec. 4: "One kidney for sale."
The 27-year-old novelist and teacher was immediately inundated with messages of shock and disbelief, deterring him from carrying out his plan. In an interview, he said, "No one could believe it." "They all thought I was joking when I said that. They didn't take it seriously." However, Samir, like many Afghans this winter, was becoming desperate. "Life has turned into a daily challenge," he explained.
"The expenses continue to mount. It's difficult to keep up with food, rent, and finding ways to stay warm in the winter."
Although the organ trade has existed in Afghanistan for a decade or more, it was usually a last resort for the poorest and most desperate people, and it was kept largely hidden from public view and discussed only in whispers. Afghans who had a semblance of economic stability less than a year ago are now considering becoming cash donors.
Despite billions in annual foreign aid, at least 47% of the population lived in poverty in 2020. The current crisis, on the other hand, has hit the entire population, even those who once had steady jobs and reliable incomes.
Afghans now live in fear of starvation across the country. The UN estimates that nearly nine million people are at risk of famine, with up to one million children dying as a result of the cold and hunger. The World Food Programme reported last month that 98% of Afghans are food insecure.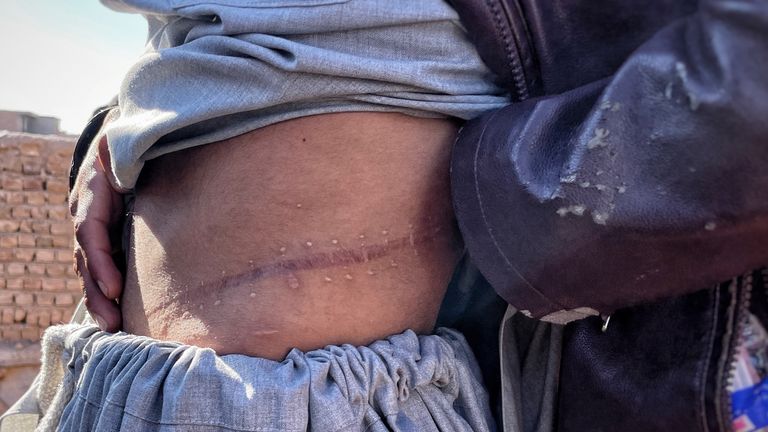 Village with 'One Kidney' people
Se Shanba Bazar, a village on the outskirts of Herat, was dubbed "the one kidney village" a few years ago because so many people there had become kidney donors. Selling a kidney became a last, desperate option for men who could not find work in Herat city, in western Afghanistan, or across the border in Iran, to support their families, earning in excess of $3,000.
The main reason for people selling their kidneys until last year was poverty brought on by the 20-year war. The twin crises of unemployment and cash access that have emerged since the Taliban's takeover are the main cause today. One difference, according to some, is that now more women are stepping forward to donate.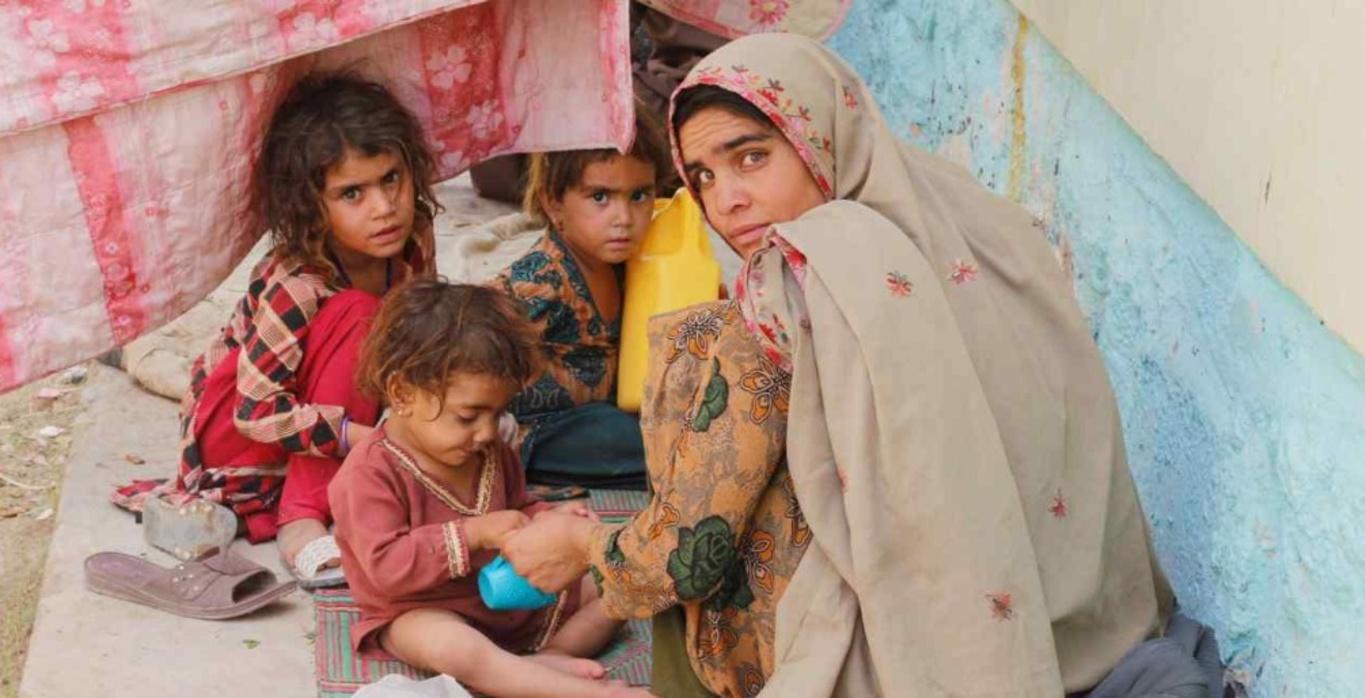 "We take written consent and a video recording from them – especially from the donor," said Mohamad Bassir Osmani, a surgeon at one of two hospitals where the majority of Herat's transplants are performed. Brokers usually match desperate Afghans with wealthy patients who come to Herat from all over the country, and sometimes even from India and Pakistan.
Although donors and recipients in developed countries usually go on to live full and normal lives after surgery, their post-surgery health is usually closely monitored, and a healthy lifestyle and diet are essential for recovery.
However, poor Afghans who sell a kidney and remain impoverished and ill are rarely afforded this luxury and remain in ill health. 
It's a 'Myth': Taliban
According to the Taliban, this is all a Western myth orchestrated by evil, dishonest Western media in order to discredit them.
They also claim that all girls in the country are enrolled in school, that all schools and universities are open, and that they aren't rounding up female activists or pursuing vendettas against those who worked with the foreign troops who were stationed here for two decades.
The Taliban appear to have "alternative facts" to what many others in Afghanistan are experiencing on the ground. The economy has virtually collapsed, leaving ordinary Afghans with few job opportunities and little hard currency.
Due to the Taliban government's lack of international recognition, a country that was previously almost entirely reliant on foreign aid has seen its reliance reduced to almost nothing.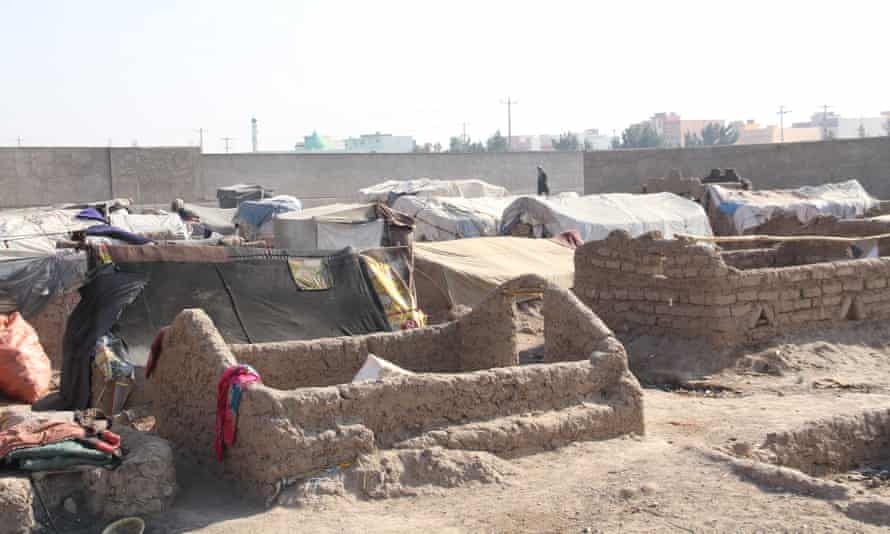 A woman explains, "I was forced to sell two of my daughters, an eight-year-old and a six-year-old." Rahmati claims she sold her daughters for 100,000 afghanis each (roughly £700) to unknown families a few months ago. Her daughters will be raised by her until they reach puberty, at which point they will be given to strangers.
In Afghanistan, it is common to arrange for the sale of a daughter into a future marriage but to raise her at home until she is ready to leave. However, as the country's economic crisis worsens, more families are reporting that they are handing over children at a younger age because they can no longer afford to feed them.
However, selling her daughters' future was not the only difficult choice Rahmati had to make, because of debt and hunger she was also forced to sell her kidney.
According to the United Nations, Afghanistan is on the verge of a "humanitarian crisis and economic collapse." The agency's ambassador to Afghanistan has stated that the country is "in the midst of the worst humanitarian crisis in its recent history." The economy has been devastated by drought, Covid-19, and the economic sanctions imposed after the Taliban seized power in August 2021.
Food prices have risen dramatically as a result of dramatic increases in inflation. According to reports, the Taliban has begun conducting extensive house searches in and around Kabul. The searches were part of a "clearing operation," according to Taliban spokesman Zabihullah Mujahid, who added that houses were only raided if there was a specific report of possible criminal activity.
House searches should be halted immediately, according to European Union Ambassador Andreas von Brandt. "Despite Putin's war we are watching you," he said.