As the festive season is around the corner, various brands are flooding the Indian televisions with new advertisements. But after Fabindia and Ceat now Dabur has join the list of controversial ads. Dabur advertised its beauty brand Fem, in the advertisement two women are shown indulging in face cleansing using Fem creme bleach ahead of their first Karwachauth.
The two women are seen on the terrace, standing with a decorated thali and seeing the moon and then each other through a sieve. By the end of the advertisement we come to know that two women keeping fast for each other were lesbians and in the end a voice is heard saying "glow with pride" and the logo of Fem is shown in rainbow colours.
After facing criticism for its advertisement where a same-sex couple is shown celebrating the Hindu festival Karwachauth, Dabur India Limited has withdrawn its advertisement.
A section of social media users criticised the brand for showing this advertisement. Dabur had earlier responded to the criticism by giving a statement which said that they apologise if they unintentionally hurt the feelings of individual or group.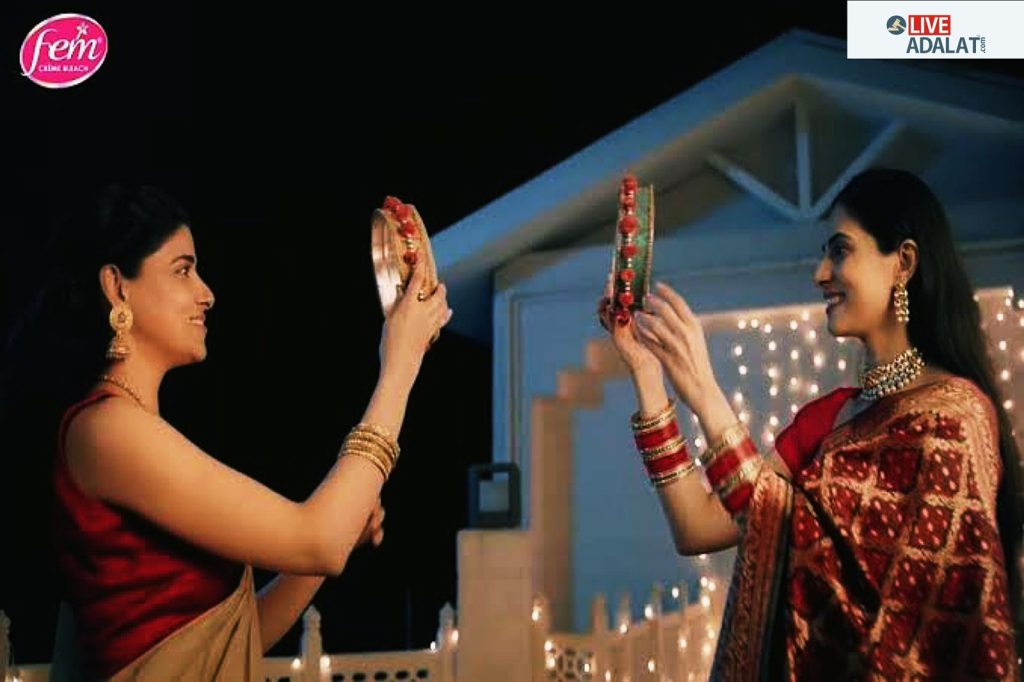 However, Dabur India Limited on Tuesday withdrew its advertisement and apologised for showing a lesbian couple performing the Hindu festival Karwachauth. This came after, Madhya Pradesh Home Minster Narottam Mishra warned Dabur that he will take legal action if the consumer goods maker doesn't take the "objectionable" advertisement down.
The State Home Minister directed tha DGP to ask Dabur Company to withdraw the advertisement and if it fails to do so, then he will take legal steps after examining the advertisement.
Dabur however, removed the advertisement from all the social media handles and it also apologised on Twitter.
"Fem's Karwachauth campaign has been withdrawn from all social media handles and we unconditionally apologise for unintentionally hurting people's sentiments."