In an unique bail order , court accepted that there was conspiracy and terrorist act but granted bail to accused for being a woman ignoring the embargo provided under CrPC and UAPA
A Delhi Court has recently granted the bail to Accused Ishrat Jahan in FIR 59/2020 which alleges a larger conspiracy in the Delhi Riots Case, However, the judge accepted that there was a conspiracy behind the Delhi Riots in which Ishrat Jahan played a major role.
The Bail application of accused Ishrat Jahan is moved under Section 437 Cr.P.C. which also places an additional condition before releasing a person on bail if there are reasonable grounds for believing that the accused has been guilty of offence punishable with death or imprisonment for life. It also provided for a special case for woman.
As per Section 437  of CRPC court may direct a person to be released on bail if such person is under the age of 16 years or is a woman or is sick or infirm but if the court desires and is of 
opinion on the perusal of the charge-sheet that there are reasonable grounds for believing that the accusation against such person is prima facie true, than as per this provision, accused shall not be released on bail.  
The judge has accepted that there was a conspiracy behind riots, disruptive Chakka jaam and also terrorist acts but the court has granted bail on the ground that being a woman and individual role and ignored the embargo as provided under CRPC and UAPA.
It seems that the bail order is flawed by seeing the gender of the accused which cannot be taken into consideration while granting bail. By simply reading the order, it can be seen that judge wanted to give bail but simultaneously did not want to write anything against the prosecution. While granting the bail judge has not dealt triple test principle which is applicable at the stage of bail.
The court considered that Ishrat Jahan is on a better footing than the other co-accused persons who have been granted bail in the matter. His lawyer pleaded that 'She was a popular lady', She has been a lawyer. She was a young political person. She has brilliant acumen. She was victorious from a ward where Muslims were less in number. Both the sects had given the vote to her. No Muslim had even won from the said ward and somewhat court got convinced by these pleadings which are based on her gender and popularity.
On the other side Prosecution SPP Prasad, it was submitted that there was a premeditated conspiracy to commit North East Delhi riots between the accused and how whoever does whatever singular act as a part of criminal conspiracy will be responsible for other's act as per the Criminal laws.
The judge has not dealt triple test principle which is applicable at the stage of bail. Threatening of witness is an important consideration which has been completely overlooked, ignored and by passed by Court
SPP Prasad has submitted the recent order passed by Delhi high court which Justice Subramonium Prasad while refusing to grant bail to one Mohd Ibrahim in the case concerning the alleged murder of Delhi Police head constable Ratan Lal has observed that there was a systematic disconnection and destruction of the CCTV cameras in areas near the place of the incident and "innumerable rioters ruthlessly descended with sticks, dandas, bats, etc. upon a hopelessly outnumbered cohort of police officials". The High court observed that Delhi Riots was a result of a "pre-planned and pre-meditated conspiracy to disturb law and order in the city".
Additionally, to support his contentions, SPP Prasad had placed detailed shreds of evidence of Phone Records, relied on CDR details to show that Jahan was in constant touch with other co-accused who are present in major places and how she was involved in the protest site at Khureji, Delhi. The prosecution explained that how the creation of 23 protest sites ( including Khureji under the mentorship of Ishrat Jahan) was not organic in nature rather the same was meticulously planned and locations were strategically chosen to close proximity to Masjids.
Multiple teams were formed to monitor and handle the sites with Remote Supervisors, local leaders and people who visited also identical play cards and Banners used at the protest sites clearly show it to be an organized protest and not a spontaneous action. mobilizing people at the protest site in a coordinated manner was evident from a reading of chats from the charge sheet. the protest sites as claimed by the accused Ishrat Jahan were not women-dominated rather the same was actively managed by men and the protest sides were swelled by bringing in women folks from outside. There was a complete strategic bringing together of resources bot in manpower and funds mobilization.
THE ROLE OF ISHRAT JAHAN IN THE DELHI RIOTS IS COMPLETELY ESTABLISHED BY THE PROSECUTION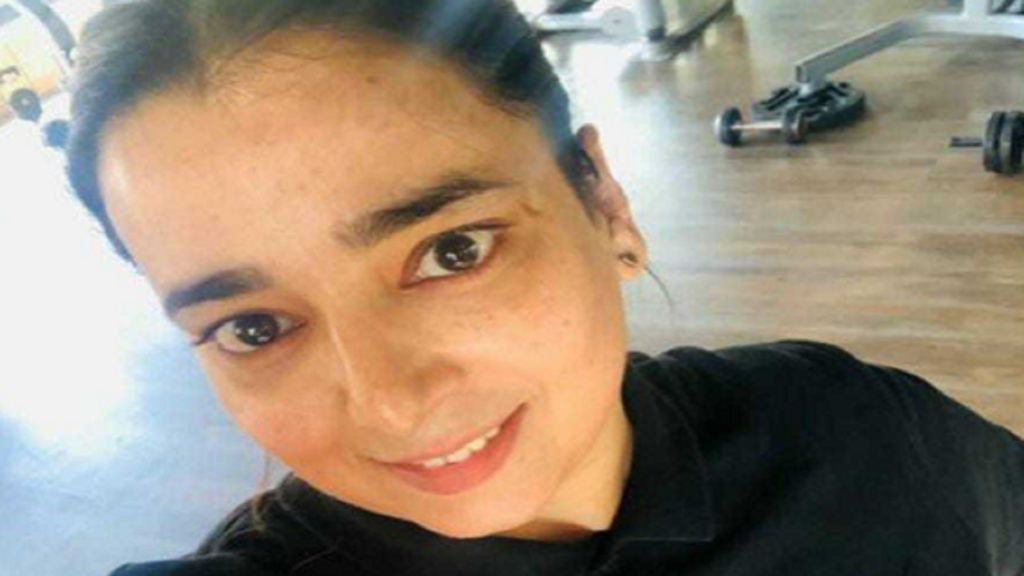 As per the charge – sheet, accused Ishrat Jahan was involved in the protest site at Khureji, Delhi. It is one of the protest sites against CAA/NRC, on the same Khureji site, there is violence reported and there is also an FIR No. 44/20 P.S Jagatpuri registered in this regard.
There are indeed allegations of attacking on the police personnel at Khureji for which FIR No. 44/20 has been registered at Police Station Jagatpuri. Ishrat Jahan was alleged to be main organizer of the Khureji protest site and called other speakers like Shifa, Meeran and Sharjeel etc. Also, her connectivity is shown with accused Amanullah, Khalid Saifi, Tasleem, Natasha, and Safoora Zargar through mobile or presence at the same time at Khureji which ranges from high to very low.
Another relevant pieces of evidence against her is the statement of protected witnesses like Mike, Oscar, Beta, Hector, Golf, and Peter. The gist of these statements are that the accused was giving provocative speeches and saying that the government was against Muslims. Accused Ishrat Jahan was as per the statements, were giving obnoxious utterances and doing local mobilization and was entrusted with the task of systematic organization. Her proactive speeches contributed towards the environment which might have motivated others and led to Violence in North-East Delhi.
There are also allegations against Ishrat Jahan getting Rs. 4,00,000/- in her account from Mahadev Vijay Kaste who acted on the clear directions from his employer Sameer Abdul Sai. Also. the cash amount of Rs. 1,41,000/- was deposited in the account of Ishrat Jahan and also a source of the said amount could not be explained by her.
It was alleged that this amount was then used for a protest at the Khureji site for purchasing weapons that were used in the incident at Khureji at Jagatpuri which is covered by FIR no 44/20. The money was given to Khalid Saifi, who is an accused in the case and was a member of DPOSG and thus, the connection is drawn to the North-East Delhi riots.
As per Section 43D of UAPA, the court is of opinion that there are reasonable grounds for believing that accusation against the accused is Prima facie true but the court has separated her from general conspiracy. The judge has accepted that there was a conspiracy and prima facie case for Chakka Jaam and terrorist Act was made out but the court has granted bail on the ground that being a woman and individual role and ignored the embargo under CRPC and UAPA. The bail order is flawed as gender cannot be taken into consideration while granting bail.