The Calcutta High Court took suo moto cognisance of the Rampurhat violence that took place in West Bengal's Birbhum district, where a dozen people were burnt to death.
A violence broke out in Rampurhat, after the alleged murder of a Trinamool Congress Deputy Panchayat Chief at Bogtui village in Birbhum district. An angry mob set at least eight houses on fire, which caused the death of women and children.
The bench of Justices Prakash Srivastava and Rajarshi Bharadwaj had taken suo moto cognisance of the matter.
A Public Interest Litigation (PIL) was filed by advocate Anindya Kumar Das in the court seeking an investigation by Central Bureau of Investigation (CBI) of National Investigation Agency (NIA) into the violence. Das termed that a 'serious law and order problem' has been created at Rampurhat and the police is not taking any action against the ongoing violence.
The opposition parties in West Bengal have alleged that the three-member Special Investigation Team constituted by the State government is biased. The advocate General of West Bengal denied the allegations and said that the state government's investigation should be considered before transferring the matter to the central agencies such as CBI or NIA.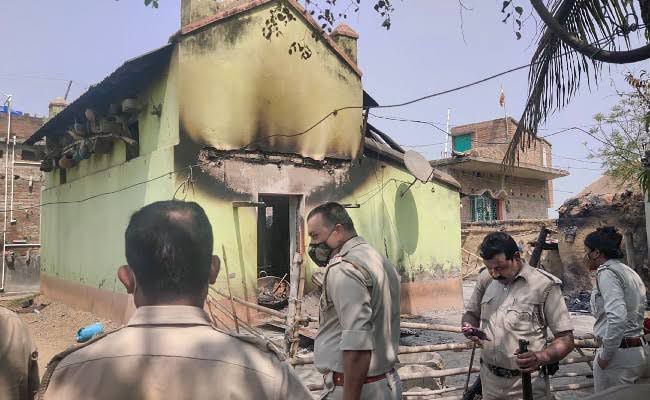 The court directed the director general and inspector general of West Bengal Police to provide adequate security to the witnesses after consulting district judge of Purba Bardhaman. A 14-year-old minor boy is the only witness left alive, the other witness, a woman has already succumbed to her injuries.
The court has ordered the state administration to produce a detailed case report on the matter by 2pm on Thursday.
What Happened in Birbhum?
Bhadu Sheikh, 38, the deputy Pradhan of Trinamool Congress, was standing near Bogtui crossing in the evening, when four men on two motorcycles allegedly attacked Sheikh with crude bombs. He was taken to the nearby government hospital, but was declared brought dead.
At least eight people were charred to death after some unidentified people set dozens houses on fire. The houses were locked from outside, leaving no room for the residents to vacate. Total eight people lost their lives- one man, six woman and a seven year old girl with their bodies burned beyond recognition.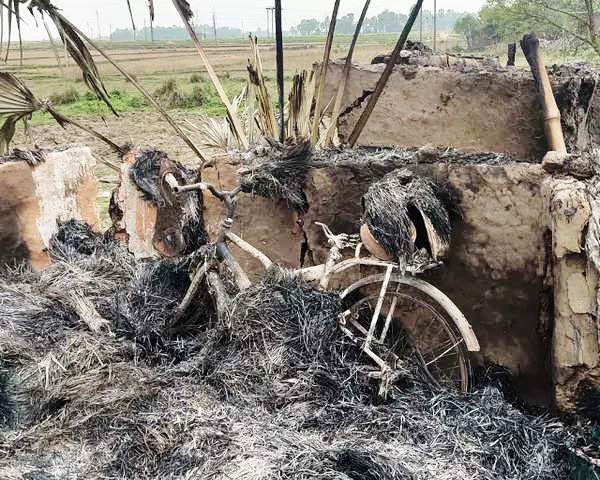 Bhadu's younger brother Jehangir accused Sona and Fatikh of killing Bhadu, he claimed that they all were friends but when Bhadu gained political power, they turned their enemy. The bitter rivalry took a new turn on January 5 last year when they killed Babar Sheikh, Bhadu's brother.
"My brother, Sona Sheikh and Fatikh Sheikh and other accused all worked for the Trinamool Congress. My brother used to pay them Rs 20,000 to 30,000 every month. But they were jealous that he was getting rich and powerful. He had several businesses. Even the day before yesterday, we got a call from them threatening to kill my brother."
West Bengal Chief Minister Mamata Banerjee on Wednesday condemned the violence and said that action will be taken against the perpetrators of violence "irrespective of their political colours". She said she will be going to violence hit Birbhum district on Thursday to take stock of situation.
A Special Investigation Team was setup by the state government, political angle was denied by ADG CID Gyanwant Singh. At least 20 people have been arrested so far in connection with the violence.