CJI NV Ramana visited the Sri Padmavati temple at Tiruchanur and offered prayers to Goddess Sri Padmavati.
Chief Justice of India N.V. Ramana offered prayers at Padmavati Devi Temple in Tiruchanur in Chittoor district of Andhra Pradesh on Thursday.
Chief Justice NV Ramana accompanied by the Supreme Court judge, Justice Hima Kohli, AP High Court Chief Justice Prashant Kumar Mishra, High Court judges Justice Lalita Kumari and Justice Satyanarayana Murthy also participated in the Srivari Vahana Seva.
Lord Balaji, incarnated as Kalki on Aswa vahanam also signifies the completion of the eight day vahana sevas during the nine day Brahmotsavams.
Kalki is an avatara of Vishnu. He is described as the avatar who appears at the end of the Kali Yuga. He ends the darkest, degenerating and chaotic stage of the Kali Yuga to remove adharma and ushers in the Satya Yuga, while riding a white horse with a fiery sword. He restarts a new cycle of time.
The Kalki avatar of Lord Venkateswara is considered as the most powerful incarnation of Lord Venkateswara. The Aswa (horse) is described as the only loving witness to the meeting of Lord Venkateswara with Padmavati and their wedding.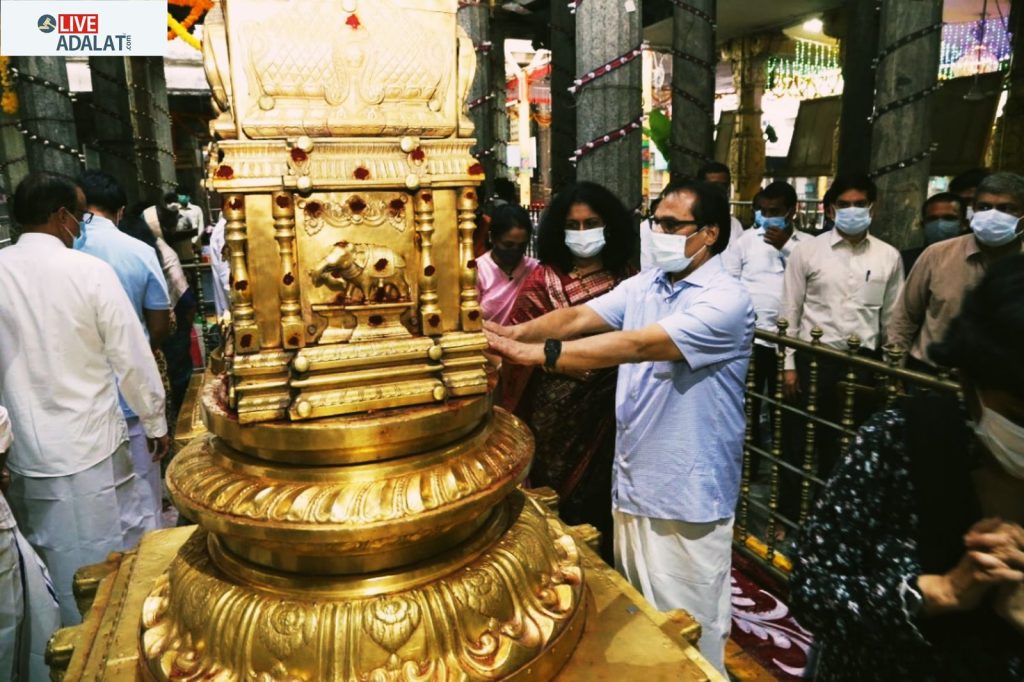 The Utsava Murti of the presiding deity Venkateswara and his consorts Sridevi and Bhudevi are taken on a procession on several vahanams on the streets surrounding the temple. The celebration attracts pilgrims and tourists from all over the world. Brahmotsavam is the cleansing ceremony in honor of Lord Brahma and the ceremony that held in Tirumala is the largest.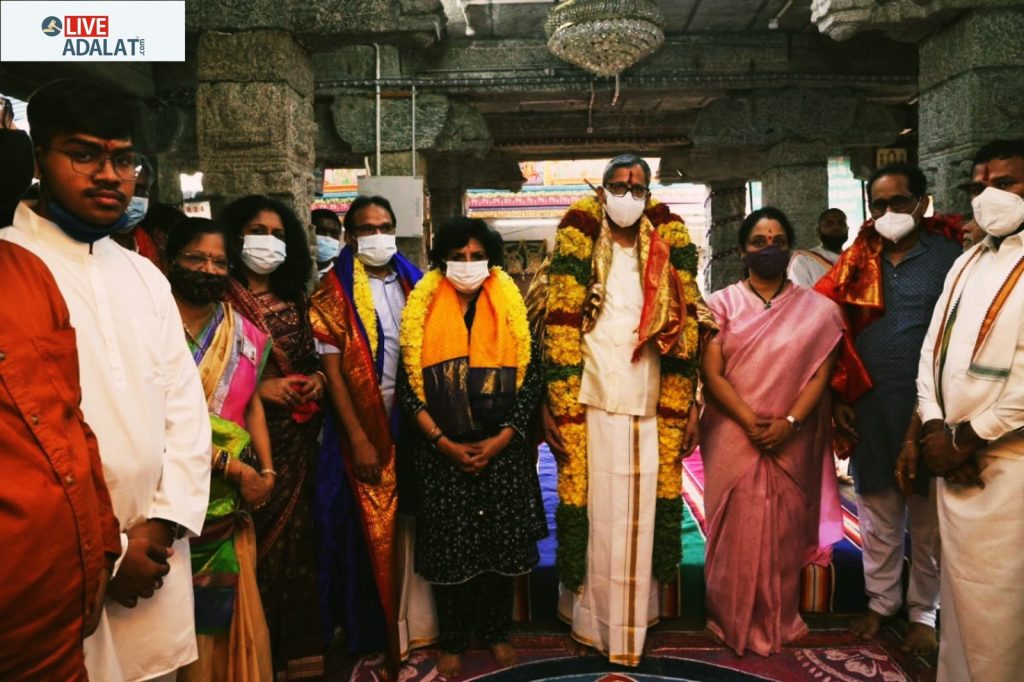 The pontiffs of Tirumala, Sri Pedda Jeeyarswamy and Sri Chinna Jeeyarswamy, AP Assembly Deputy Speaker Kona Raghupati, TTD EP Dr. KS Jawahar Reddy and others were also present at the ceremony.