Chief Justice of India, N V Ramana on Saturday inaugurated the newly renovated 'B' and 'C' wing buildings of the Aurangabad Bench of Bombay High Court in the Annex Building.
Law Minister Kiren Rijiju, CM Uddhav Thackeray along with Justice BR Gavai, Justice UU Lalit, Justice Chandrachud and Justice AS Oak were also present for the event.
Justice Ramana said that upgradation of the Judicial infrastructure as it is the need of the hour. The courts are meant for delivering expediting justice to the people and he has asked the government for streamlining it.
Justice Ramana said that he expects positive response from Law and Justice Ministry.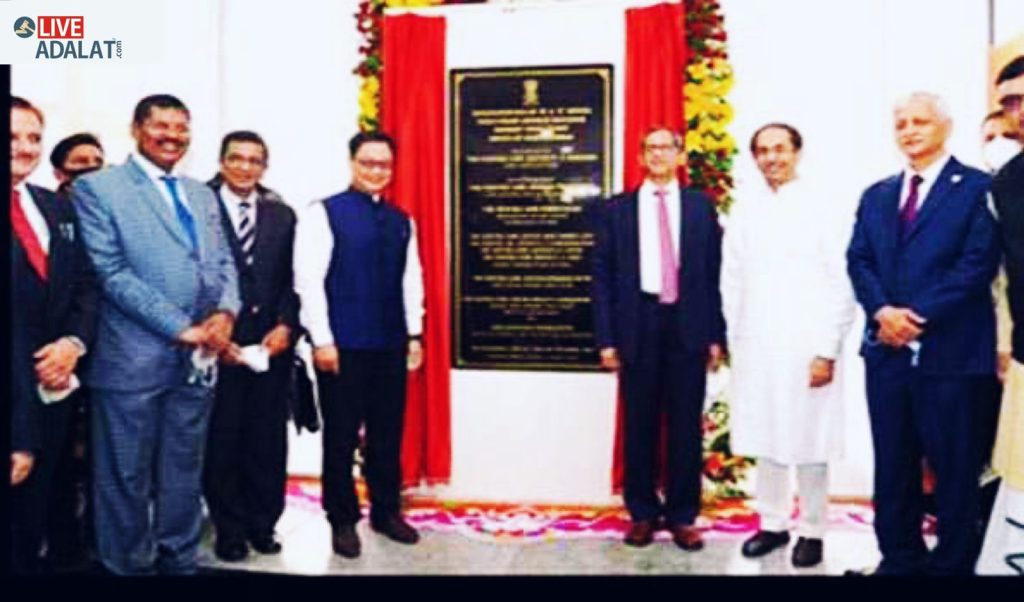 Justice NV Ramana has always upheld the rights of citizens and stood by individuals whenever they have been at the receiving end of executive excesses.