The Supreme Court lashed out at the AAP government on Wednesday for seeking again an urgent hearing on its plea against the amended Government of National Capital Territory of Delhi (GNCTD) Act, which was passed in the Parliament this year.
The Senior Advocate A.M. Singhvi who represented the Delhi Government requested the Supreme Court bench headed by Chief Justice N.V. Ramana and justices Surya Kant and Hima Kohli to list the plea for urgent hearing, to which the court replied:

"Every day we have to hear the Delhi Government matters only? We will list it, Mr Singhvi, leave it there…"
The Delhi Government had moved to the Supreme Court, challenging the amendments made to the GNCTD Act which gives greater power to the Lieutenant Governor. The Delhi Government in its petition had contended that the amendments violate the "basic structure" of the Constitution.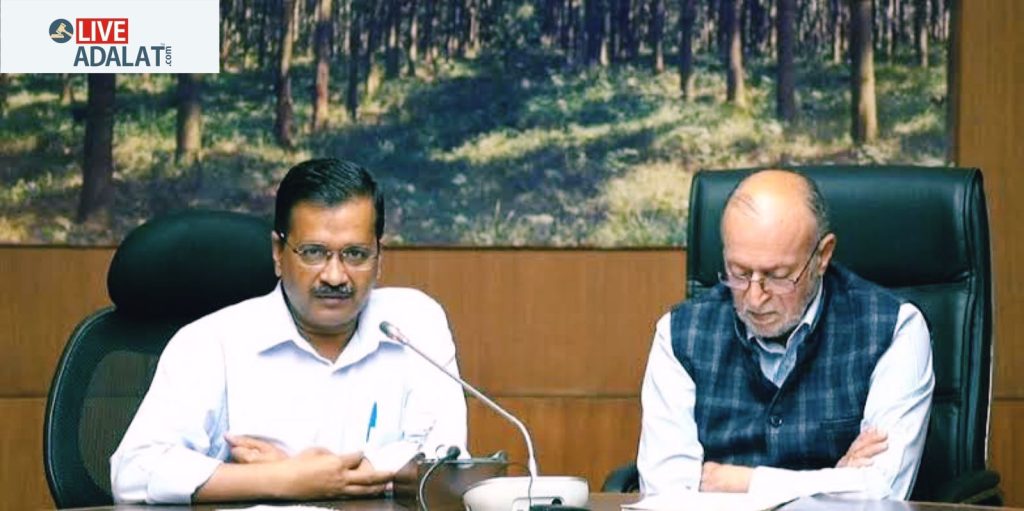 Singhvi, however stated that there is a distinction between the case he mentioned and the other case, which was mentioned earlier by Senior Advocate Rahul Mehra.
He challenged the GNCTD Act and 13 Rules of the Transaction Business of Government of National Capital Territory of Delhi Rules, 1993. He referred to the writ petition which pertains the status of Delhi under constitution (Article 239AA).
According to the petition filed by the Delhi Government, the provisions "impermissibly encroach on the scope of the Delhi Le-gislative Assembly's core legislative functions by interfering with the power of the Assembly to frame its own rules of busine-ss or to hold the executive to account, a core function of any legislature"
The Supreme Court bench said that the matter will be put before an appropriate bench and the case will be heard accordingly.