The Delhi Riots were planned like terrorist attacks revealed exclusively by the police charge sheet. In the Chargesheet police have explained how code words are used.

Witnesses themselves have explained how planning was done by using Code words like ' Kal eid hai' ' Kal Nainital Jana hai' which means that 'road block Karne chalna hai and ' aaj chand raat hai' which means today is 'Road block's night'. These code words were known to the women and girls there only.
The Bail application of accused Umar Khalid was Rejected filed under Section 437 of the Code of Criminal Procedure read with Section 43 D (5) of Unlawful Activities ( Prevention ) Act (UAPA) ON 06.09.2021. Arguments on Bail applications were heard at length on behalf of accused Umar Khalid by Sh. Trideep Pais Ld. Special Public Prosecutor for the state.
The role of Umar Khalid in the entire case was explained by the prosecution :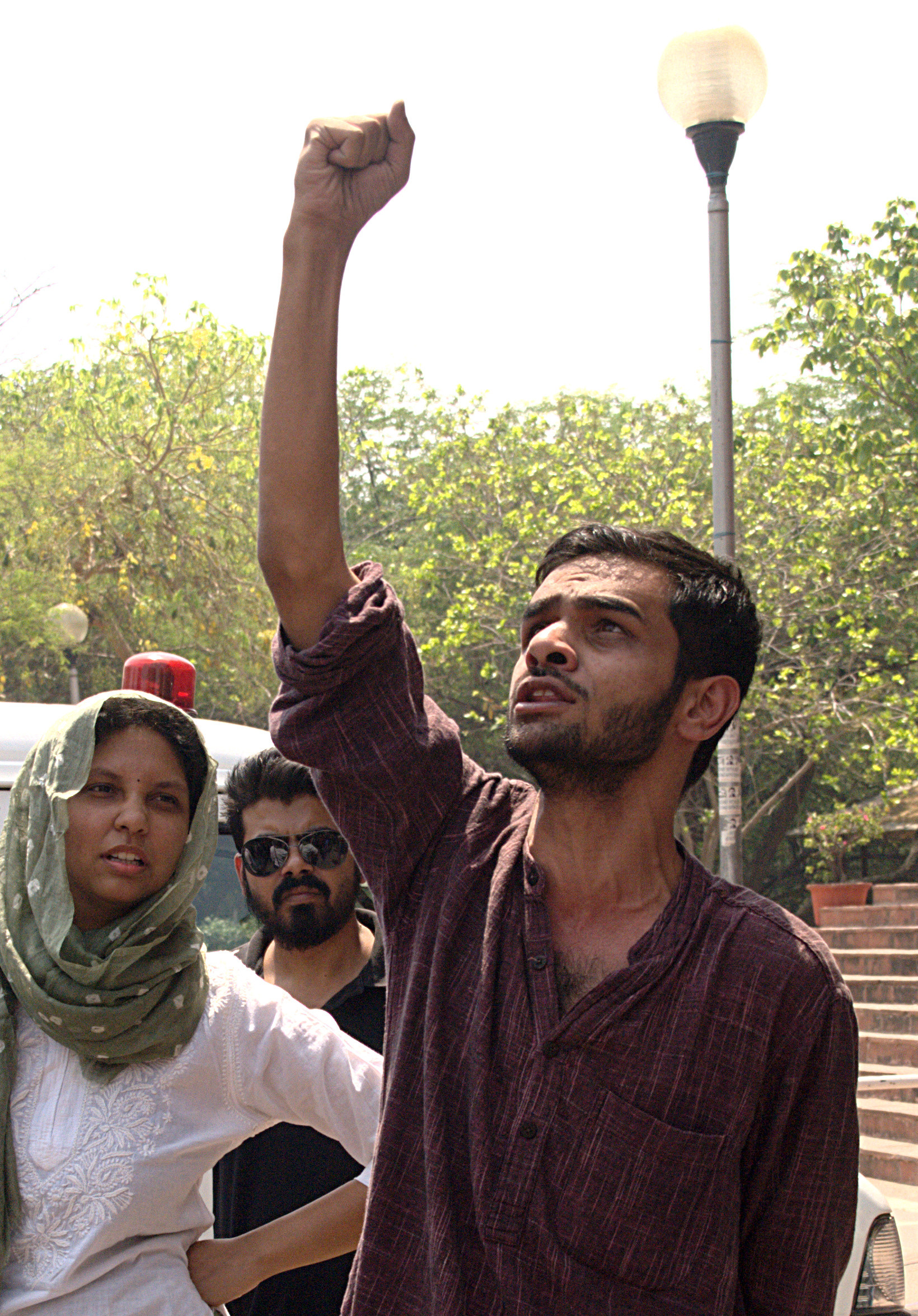 The Accused Umar Khalid finds a recurring mention from the beginning of the conspiracy till the riots. He was a member of a Whatsapp group of Muslim Students of JNU. He participated in various meetings on 07.12.2019, 08.12.2019, 13.12.2019, 26.12.2019, 08.01.2020, 23/24.01.2020, 10.02.2020.
He is also a member of the DPSG group and attended a meeting at Indian Social Institute (ISI) on 26.12.2019. He gave reference to Mr. Donald Trump, President of the USA in his Amrawati speech on 17.02.2020. He was also mentioned in the flurry of calls that happened post riots, as mentioned above. He was instrumental in the creation of JCC.
There are statements of numerous witnesses including protected public witnesses, who have given statements recorded both under Section 161Cr.P.C & 164 Cr. P.C highlighting the incriminating material against the accused Umar Khalid. From a broad reading of all the statements, the role of the accused Umar Khalid in the context of conspiracy and riots is apparent.
Illegal Bangladeshi joined Delhi Riots , S.Q. Iliyas introduced Illegal Bangladeshis to his son Umar Khalid
Protected witness CRYPTON stated in his statement under Section 164 Cr. P.C that a protest site was created at C­Block, Eidgah Park at JahangirPuri on 06.02.2020, and ladies living nearby along with illegal Bangladeshi joined it. As directed on 10.02.2020, he took 250 people to Jantar Mantar where among others was Umar Khalid at the stage, Dr. S.Q. Iliyas who used to be in the SIMI a banned terrorist organisation introduced him to people from Jahangir Puri. Umar Khalid said that you people are illegally from Bangladesh and till you do not oppose CAA, the Government will not take back the said laws. On 22.02.2020, in the evening, it was told that women would go from Jahangiri Puri to Shaheen Bagh on 23.02.2020. On the night of 23.02.2020, he came to know that the buses carrying the Bangladeshi women were taken from Shaheen Bagh to Jafrabad, Seelampur where they had done stone pelting and riots.
Government has to be brought down and make it a Hindu ­Muslim issue
Protected witness "GAMA" had stated that he went to meet one of his friends at Seelampur. He introduced him to his friends including Natasha, Devengana, Gulfisha and Tasleem. He started visiting the protest sites to meet them. Later when he went there, Umar Khalid had come and was giving provocative speeches. After some days in February, road block was planned by Sohail and others along with Gul. It was also decided to assemble ladies and children and they were asked to get red­chilly, dande, pathar, lathi to be used when required.
On 22.02.2020, Gulfisha along with her team started a protest below Jafrabad Metro Station. Devangana said to women that they will not move till their death and gave provocative speeches. He was present there. She also told that they will show their power to the police and gave provocative statements. He, thereafter, stopped going there. The next day, he came to know that the fight/violence had begun.
Later, when they thought that how far can they run, Sohail talked to Devangana, and the next day, they went to a house near Delhi University and oneAunty took Gulfish and Sohail inside. There one uncle, one aunty, Natasha, Devengana, Sohail, and Gul were present and they were calling the said uncle a professor, and it was said that they were to bring the government to its knees. Uncle stated that nobody's name has to be taken and that government has to be brought down and make it a Hindu ­Muslim issue. He asked Gul who that uncle was and she told that he was Apurvanand.
Another Protected witness "DELTA" in his statement under Section164 Cr. P.C mentioned about the protest at Old Seelampur Central area on 05.01.2020, which was led by Gul @Gulfisha, which was removed. He identified Gulfisha as residing near his house. He stated that Gul continued to do her activities in the guise of a candle march. Along with Gul were other ladies like Devangana, Natasha and men like Sohail, Tasleem.
One day on 15.01.2020, at Seelampur Bus Stop, 66 Foota Road, these people sat on a dharna. Police tried to remove them when Mehmood Pracha their lawyer came. They again sat there and the police could not remove them. Thereafter, some political personalities. came. He also said that later on, he came to know that Gul was a member of Pinjra Tod and so was her associate. Slowly, Gul's team came to control the stage.
' Eid per Nainital Jana hai' , Aaj Chand Raat hai' ,Aandolan khoon maangta hai'
Later on, he came to know that Gul was talking about road block plan to ladies. Gul was talking of Mirchi powder, dande, and bottles for facing the police. Umar Khalid also came at the protest site and gave speeches against the government. After 12.02.2020, when he again came at the protest site, it came to his knowledge that they were again trying to block the road but they could not block it at the protest site. There were some code words like ' Eid per Nainital Jana hai' which means 'road block Karna hai'; 'Aaj Chand Raat hai' and also gave provocative speeches like 'aandolan khoon maangta hai'. On the pretext of candle march, on 22.02.2020, they blocked the road beneath Jafrabad metro station. Police also reached at the spot but protesters did not budge and then
they returned back to their home. Thereafter, Hindu ­Muslim riots occurred.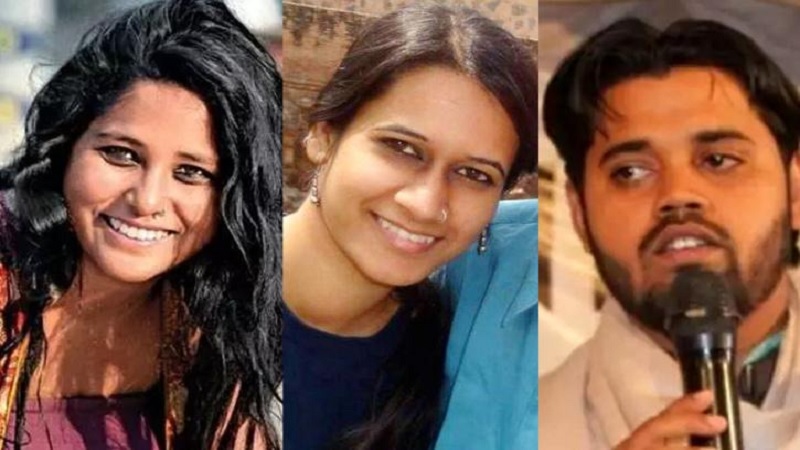 Gulfisha told the women to bring their children along so that police are not able to take any action
Protected witness "ECHO" had stated that Gul and her friend Devangana and Proma Roy were doing protest near Central Bank, Seelampur. Natasha was also present. Gul told the women to bring their children along so that police are not able to take any action and if the police was to take action, then because of the children, they would get sympathy.
After some days, a candle march was carried out in galies. On 15.01.2020, Gul along with other women sat on a Dharna at near Nadima Masjid near Metro Pillar No. 164, Seelampur. Gul and others refused to leave despite being asked by the police. After some time, Mehmood Pracha came and provoked people to protest which is their right. Various leaders started coming there. Gul used to decide who will coordinate and who will speak. In January last, Khalid of JNU also came and provoked people by referring to CAA, Article 370 & Ram Mandir. Gul name is Gulfisha. Gul, Devangana, Natasha and others had established their office at E­1/13, Seelampur. Umar stated to Gul that speech will not work, they all have to understand that government is against Muslims and they will have to spill blood. Chakka­jam is the last resort and they will have to bring the government to its knees.
A photograph was also taken. After some days, Gul started asking women to bring Lal Mirch powder, dandey, acid bottles. She also stated code words like 'kal eid hai', 'kal Nainital jana hai' which means that road block karne chalna hai and ' aaj chand raat hai' which means today is road block's night. These code words were known to the women and girls there only. Gul along with Pinjra Tod girls, Shadab, Tasleem, and others decided to do road block.
He opposed the move and tried to reason out Gul and her team but they did not agree. He did not find their intentions to be correct. On 22.02.2020 at the Seelampur protest site, they assembled the people and provoked them by saying that they would be put in the detention center and blocked the road at Jafrabad Metro Station. Realizing that it will not be a peaceful protest but a chakka­jam, he decided not to go there. Pinjra Tod girls and Gul used to give provocative speeches. The motive of JCC and these people was to cause riots in Delhi.
The Special Public Prosecutor (SPP) Amit Prasad, who is opposing the bail application of Umar Khalid, stated that Umar Khalid's remark in Amravati in February 2020 was relevant.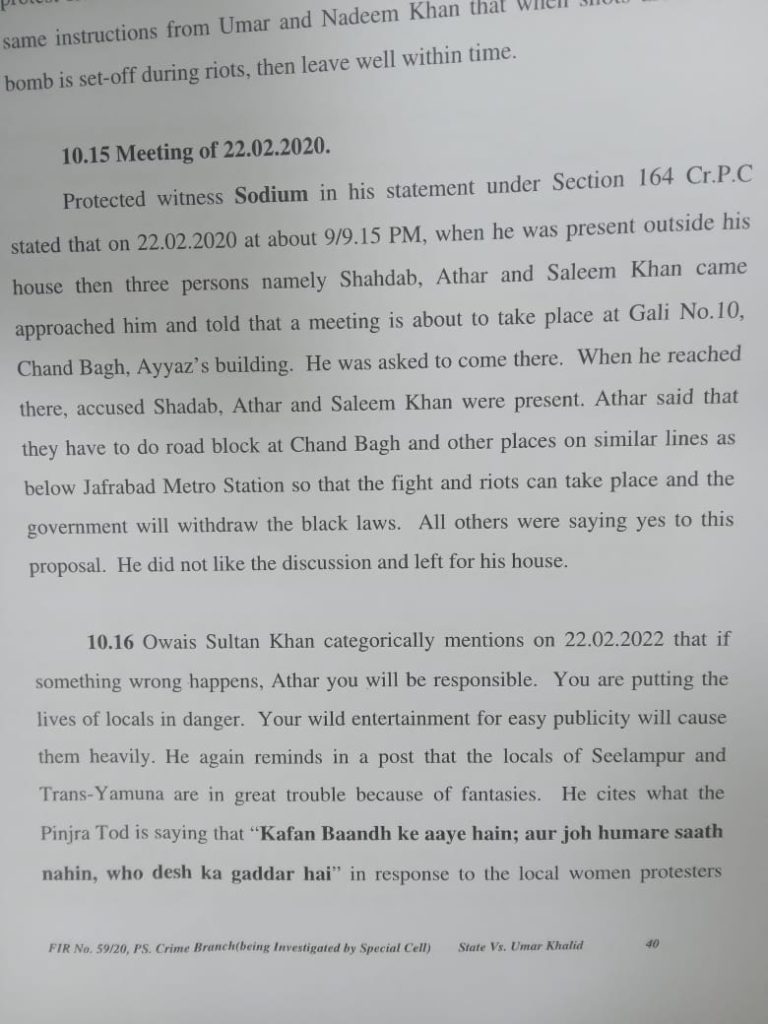 On 17.02.2020. Umar Khalid delivered a speech at Amrawati, Maharashtra referring to the visit of Mr. Donald Trump, President of the United States of America.
During the hearing, Khalid's lawyer referred to the charge sheet as a "work of fiction." 
He claimed that Khalid's speech was about Gandhi, harmony, and the Constitution and that it was not a crime. Umar Khalid and seven others have been charged with "masterminding" the February 2020 riots, which left 53 people dead and over 700 injured, under the anti-terror code UAPA. During protests against the CAA and the National Register of Citizens, violence ensued.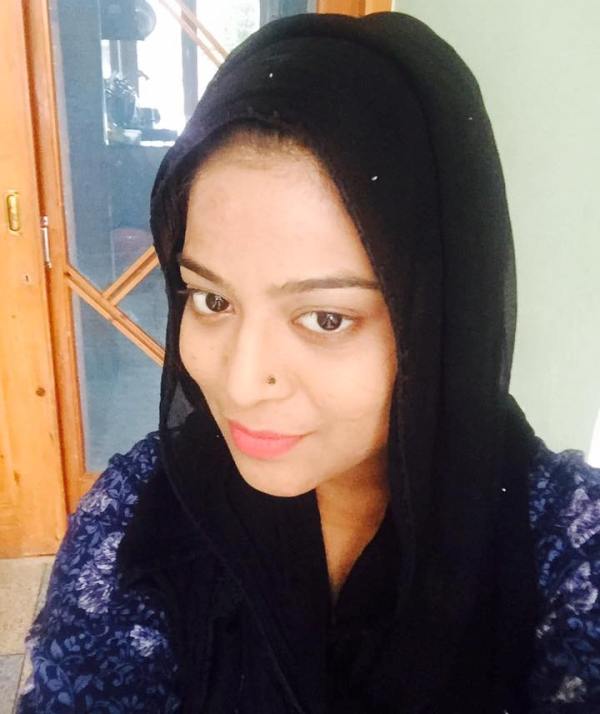 Apart from Umar Khalid, activist Khalid Saifi, JNU students Natasha Narwal and Devangana Kalita, members of the Jamia Coordination Committee Safoora Zargar, former AAP councillor Tahir Hussain, and others have been charged under the strict law in the case.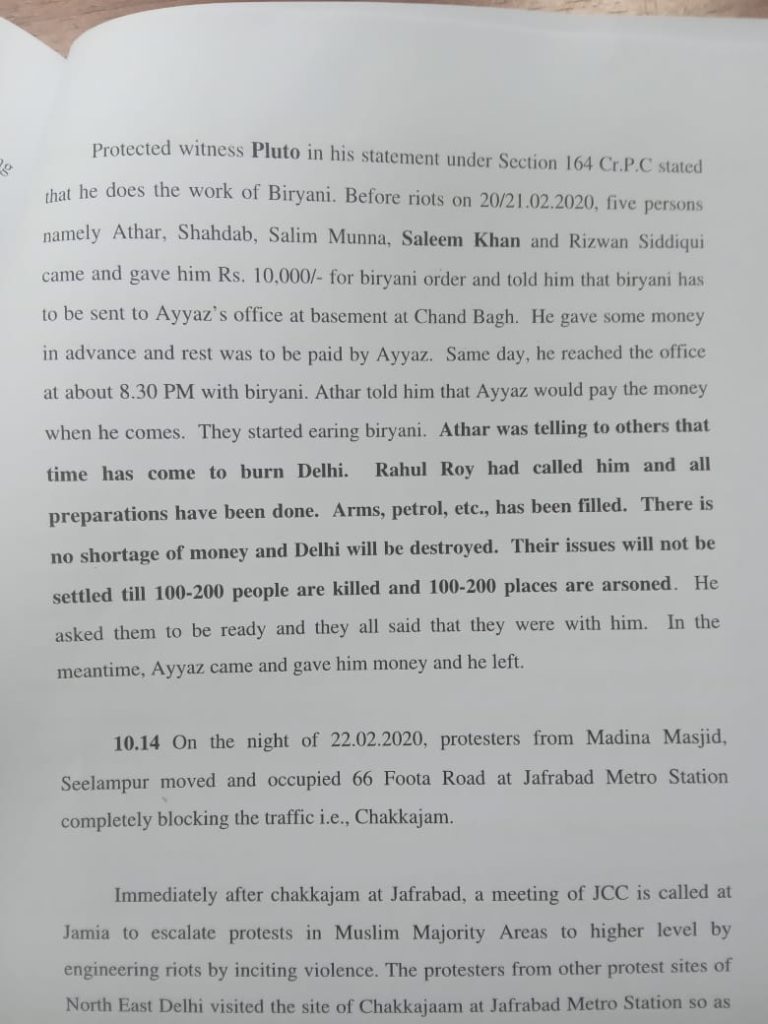 Pais had previously referred to the charge sheet as "rubbish" and stated that "no one should be arrested in this matter." "The last person that accompanied someone and entered his head was Voldemort from Harry Potter." Pais had argued, "Mere mind mein ghus gaye?" (He has entered my mind).
Pais said that the witnesses in the UAPA case gave false testimony and that "a case cannot be built on half-truths." "Witnesses were cherry-picked by the police around Umar's arrest," Pais stated. He said that a "protected witness" contacted the local SHO, notifying him of the northeast Delhi riots' plotting and questioning why riots occurred in the city if the police were aware of the plot.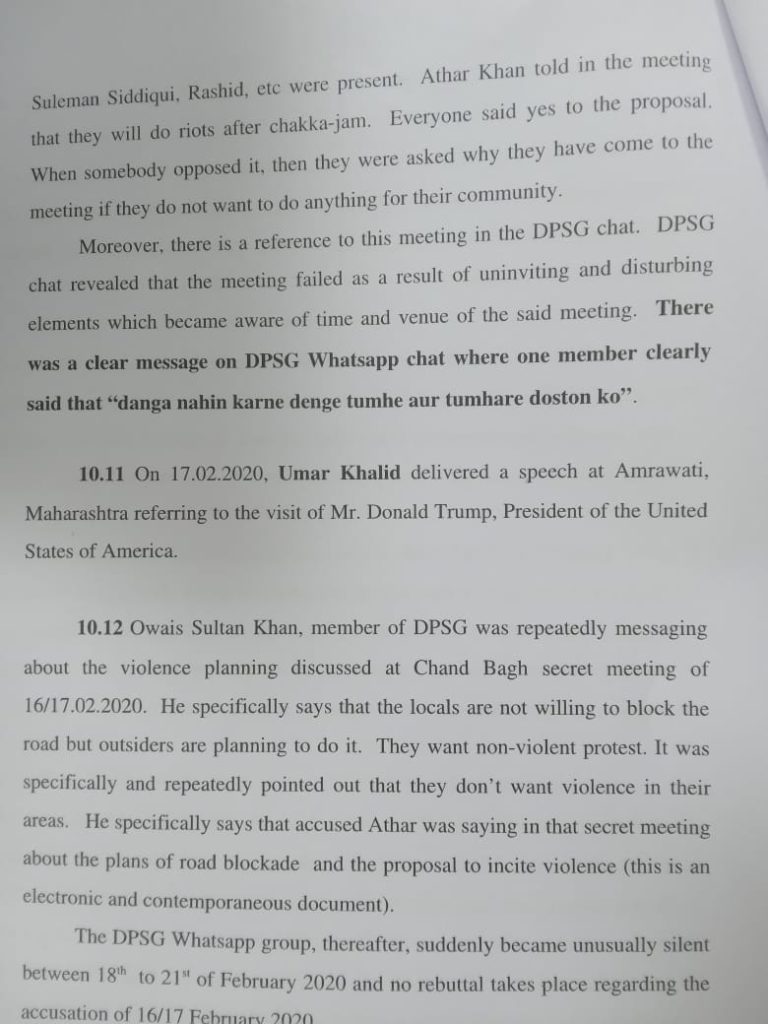 However, the prosecution drew connections between the riots' planning and the 9/11 terror attacks in the United States of America.
The prosecution drew connections between the riots' planning and the 9/11 terror attacks in the United States of America. Pais may have used the web series "Trial of the Chicago 7" during his arguments, but "what was more pertinent to be alluded to was arguably the incident of 9/11 which is very clearly mirrored here," according to special public prosecutor Amit Prasad, who opposed Umar's bail.
"The issue for the accused was not CAA-NRC," Prasad had stated. The problem was that you have to humiliate the administration in some way and perform actions that would be reported in worldwide media." All 25 sites where protests against the Citizenship (Amendment) Act was held in Delhi and was picked because of their proximity to mosques but was "purposefully given secular names", according to the SPP.