A petition seeking evacuation of 227 Indian Nationals and Afghan Nationals of Indian origin from Afghanistan was declined by the Delhi High Court on Wednesday.  
The High Court directed the Centre to decide the representation of the plea that is related to the immediate evacuation of the people stranded in Afghanistan- the Hindus and Sikhs. 
A bench of Chief Justice DN Patel and Justice Jyoti directed the centre to decide the representation on the basis of law, rules, regulations and government policies.
The PIL was filed by a social activist and former spokesman of the Delhi Sikh Gurudwara Management Committee, Parminder Pal Singh. He was represented by his lawyer Gurinder Pal Singh.  The petition sought urgent issuance of visas and safe return of the people stranded in Afghanistan to India. 
However, Chief Justice DN Patel and Justice Jyoti questioned the petitioner about the source of his information, they also said that they have "doubts" about the facts mentioned in the petition.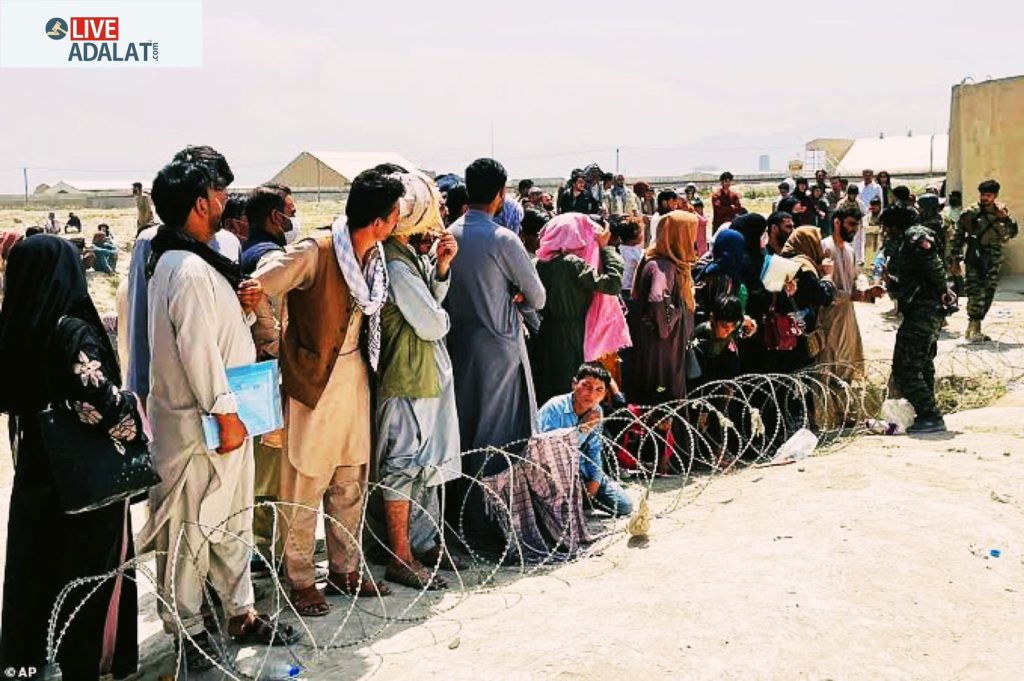 The counsel of petitioner responded by saying that the petitioner, Parminder Pal Singh is directly in contact with the people and he sourced his information from Indian World Forum which is a non-governmental organisation.
The petition said that the Sikhs and Hindus of Afghanistan are constantly facing threats to life and property in Afghanistan which is under the control of Taliban.
"Unfortunately, till date the Government of India and more particularly the respondents have not taken any steps to provide any assistance of any type whatsoever to them in the matter of their evacuation from Afghanistan to India. The long ordeal and waiting for grant of e-visa and lack of evacuation of flights have taken a toll on both mental and physical well-being of these stranded persons."
However, the standing counsel of Central government Advocate Amit Mahajan said that the Indian Government has made efforts to evacuate every citizen of Indian origin and they does not want to disclose the details of those stranded in Afghanistan to the petitioner.