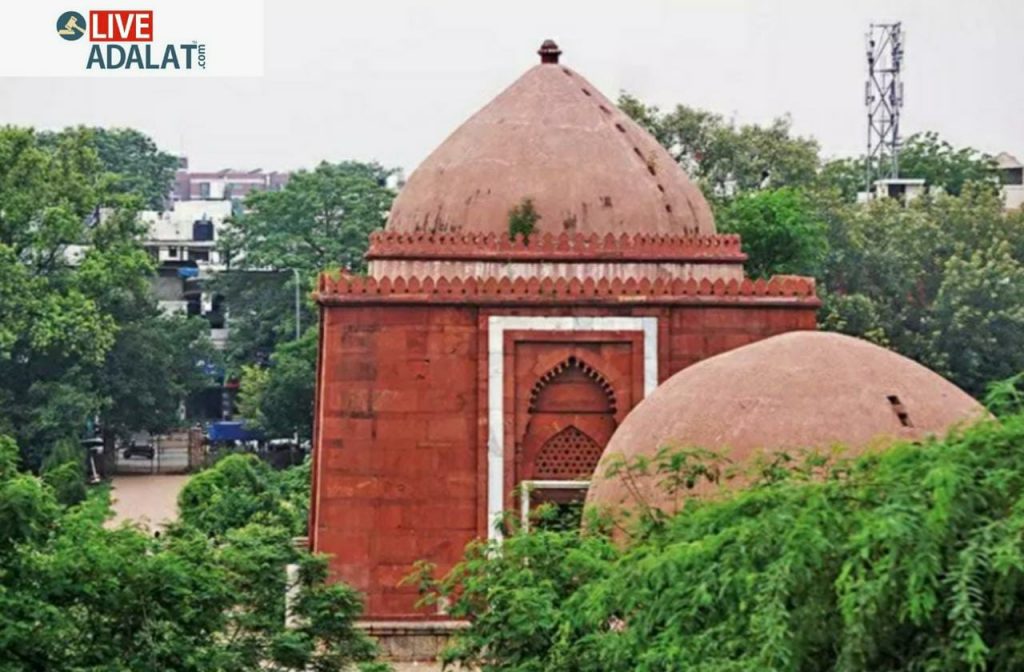 The Delhi High Court today dismissed public interest litigation (PIL) attempting to preserve Lal Gumbad, a protected landmark in Malviya Nagar, Delhi. It further instructed the responsible authorities (Archaeological Survey of India) to prohibit any illegal encroachment in and around the monument, if any, after giving the suspected encroachers a fair hearing.
In a PIL filed by Sudhir Gupta, a Bench of Chief Justice DN Patel and Justice Jyoti Singh found that this pre-Mughal era landmark, which was classified as protected in 1918, is being encroached upon and that many super-structures have been erected around it.
Also Read:

 'Just Because You Wear a Black Coat Doesn't Mean Your Life Is More Valuable': Supreme Court Denies Compensation to Lawyers' Families Who Died of COVID
The Bench began by inquiring of the Petitioner as to who was responsible for the intrusion. "Isn't it true that the court has to hear them?" The Chief Justice inquired, pointing out that they should have been included in the petition as parties.
Court proceeds with the "general order" as follows;

"Having heard the counsels for the Petitioner and the Respondent No. 1, it seems that the main grievance expressed in this petition is about removal of encroachment and safeguarding of monument in Lal Gumbad as it stood in the year 1918,"  We've listened to both sides' representatives for a long time. The Petitioner appears to have approached this Court without forming a group of owners/occupants of so-called super-structures. In the absence of the necessary parties, this court is hesitant to demolish any construction. We instruct the authority to regard this petition as a representation and remove any illegal encroachments, if any, based on the averments contained in the petition and the facts and circumstances of the case. Before removing an encroachment, the relevant Respondent authority should offer owners of superstructures who, in the judgement of the Petitioner, are needed to be removed, an effective chance to be heard. Following that, the Respondent must determine on the structure's legality and issue an order accordingly. Constructions that are illegal according to the Respondent's ruling must be demolished in accordance with the law. "As soon as feasible, this exercise will be performed."
Also See: 

Delhi HC allowed NRI couple to register their marriage through a video call
The Petitioner was represented by advocate Arjun Mitra. He stated that some parties are now claiming ownership of the land where the monument is located, and as a result, he requested a writ requesting records pertaining to the notification by which it was declared to be protected, as well as an order directing that the alleged encroachments are removed and the monument be kept protected.