The Delhi High Court on Monday observed that the 2020 Delhi Riots were a "pre-planned and pre-mediated conspiracy to disturb the law and order in the city" and the events that happened "did not take place in a spur of the moment."
The High Court denied the bail application of a man accused of killing Head Constable Ratan Lal and causing severe injuries to a police official.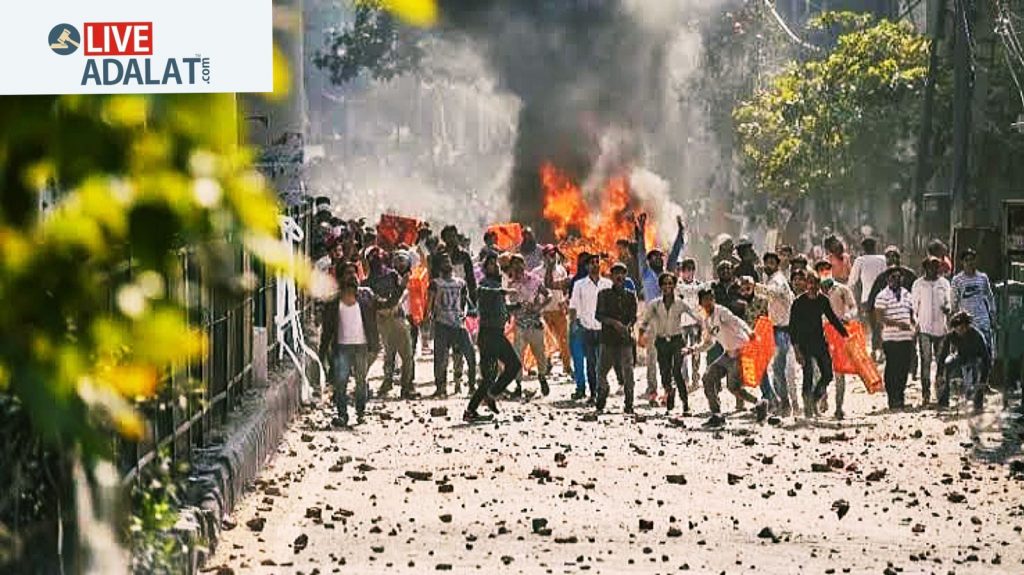 Justice Subramonium Prasad was presented a video, highlighting the conduct of the protesters who are seen engaging in the conspiracy, he said that the video visibly portrays that it was a 'calculated attempt to dislocate the functioning of the Government' as well as to 'disrupt normal life of the people'.

"Asserting that individual liberty can not be used to threaten the fabric of civilised society, the Delhi HC dismissed the bail of accused Mohammad Ibrahim saying that the petitioner had been identified on multiple CCTV footages, carrying a sword and instigating the crowd. The clinching evidence that tilts this court towards prolonging the incarceration of the Petitioner is that weapon which is being carried by the Petitioner is capable of causing grievous injuries or death and is prima facie a dangerous weapon."

Delhi High Court

The riots broke out between the CAA supporters and anti-CAA protesters in north-east Delhi on February 23, 2020. The riots continued for two days killing 53 people and injuring more that 200 people.
The Court said, this court has previously opined on the importance of personal liberty in a democratic polity, but it is to be categorically noted that the individual liberty cannot be misused in a manner that threatens the very fabric of civilized society by attempting to destabilize it and cause hurt to other persons.