Former Chief Justice of India, Ranjan Gogoi on Wednesday launched his autobiography titled "Justice for the judge" in New Delhi.
He was asked a series of questions ranging from the sexual harassment case against him to the Ayodhya verdict.
The former Chief Justice said that he should not have been on the bench during the hearing of the case in which he was accused of sexual harassment.
"But what do you do if your hard-earned reputation of over 45 years is sought to be destroyed overnight? Are you expected to act with rationality? Is the CJI not a human?"
He also said it expected the media to be vigilant but the media failed to do so.
"And what is the media talking about? That justice Gogoi sat on the bench and gave himself a clean chit. We all make mistakes."
Gogoi has mentioned several cases that have drawn the attention of the entire country, like the Ayodhya verdict, NRC, Sabrimala temple case, Rafale deal etc in details.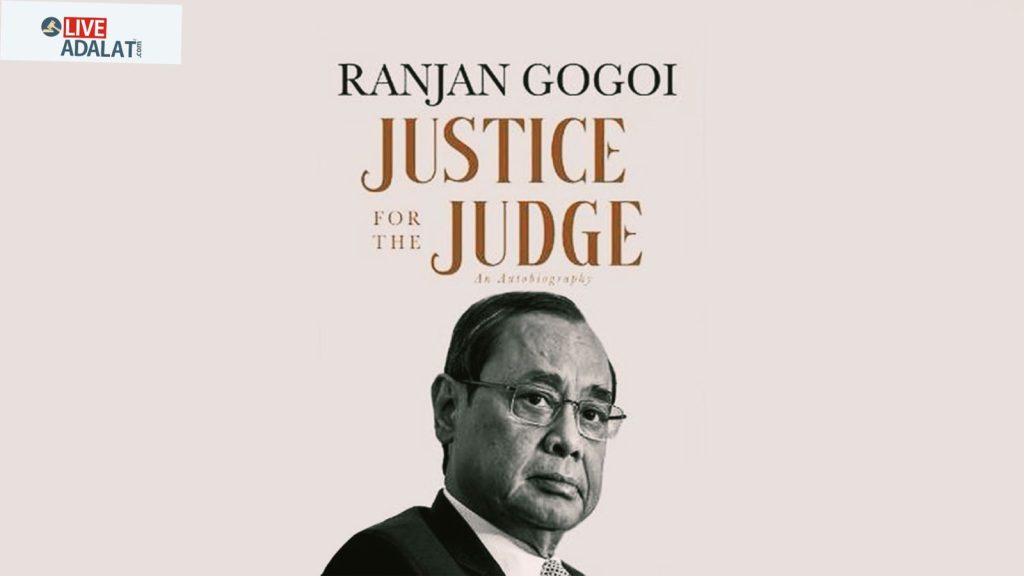 According to the report, another important topic is going to be discussed in great details in the book. The working of the Collegium system and the Collegium meetings that were never brought out into public domain would be discussed in the book. The controversial decisions of the collegium are likely to be revealed in the book.
The former Chief Justice of India in the event said that he wanted additional registrar to hear the case as he would have listened to what Gogoi had to say.