A bench headed by Chief Justice NV Ramana, made strong observations regarding the section of media giving communal colour to news bringing bad name to the country.
A batch of petitions was heard in the Supreme Court by Justice Ramana, filed by Jamiat Ulema-i-Hind, seeking directions to the centre to stop dissemination of "fake news" related to the spread of Covid-19 during last year's religious gathering at Nizamuddin Markaz and take strict action against those responsible for it.

The Bench also comprised Justices Surya Kant and AS Bopanna, which sought action against news channels who presents news of the Tablighi Jamaat meeting with communal colours.

The CJI said, " There seems to be no control on web portals. They can publish anything they like. If you go to YouTube, so much is shown in a minute. How much fake news and distortions take place! There is no control. Anybody can start any channel, any TV. These channels…there is no accountability…they never respond…this is the condition of institutions, forget individuals, they consider only people who are powerful. Institutions, common man, judges, they do not. This is what we have seen."

The Solicitor General of India Tushar Mehta mentioned that the IT rules have been challenged before various High Courts and the Central Government has filed a petition to transfer all of them to the Supreme Court.

"The rules are being challenged by the various High Courts and various orders are being passed. If your lordship could have a holistic picture as it is an all India issue.." said the Solicitor General.
He also said that not only communal but also planted news are being reported by the news channels and the IT rules have been framed to regulate content online, including web portals.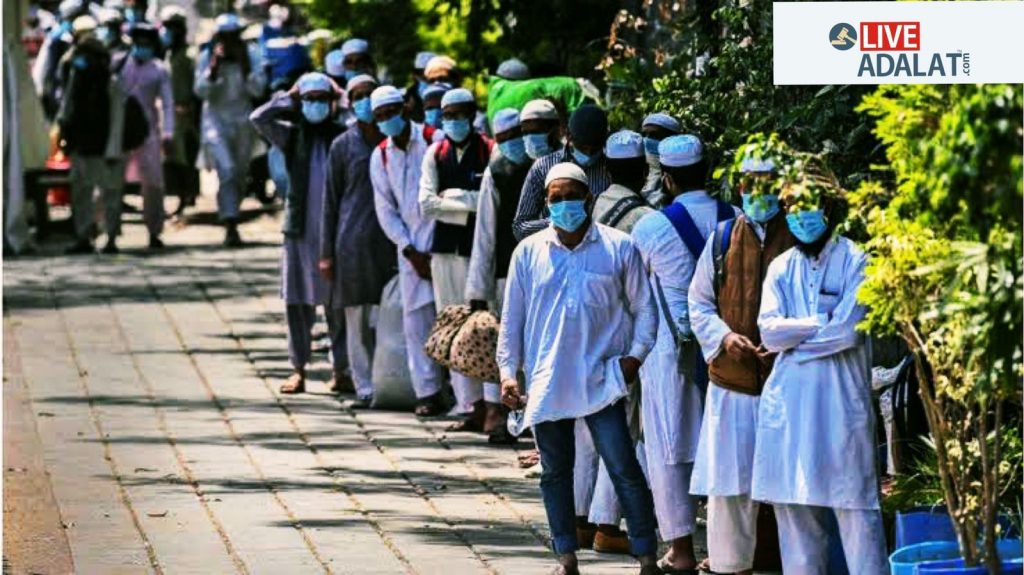 The top court permitted Jamiat to amend its petition and serve it within four weeks to the centre through the Solicitor General who may file the response in two weeks thereafter. Senior Advocate Sanjay Hegde, appearing for one of the petitioners, referred to the suspension of his account by Twitter and mentioned that a petition was filed by the petitioner regarding this before the Delhi High Court.

The bench enquired the Centre whether any regulatory commission has been appointed to monitor such news contents on social media?
To which Mehta responded by referring to the affidavits of the Ministry of I&B filed on November 13 last year and said the real concern has been to strike a balance between freedom of press and the right of citizens to have access to unadulterated news.
The centre has framed the statutory mechanism under the Cable TV Networks (Regulation) Act, 1995 and for the online contents, the new IT rules have been framed, the law officer said.

The Jamiat has stated in it's petition that the unfortunate incident of Tablighi Jamaat was being used to blame the entire Muslim community and asked the media to restrain from publishing and airing such reports.