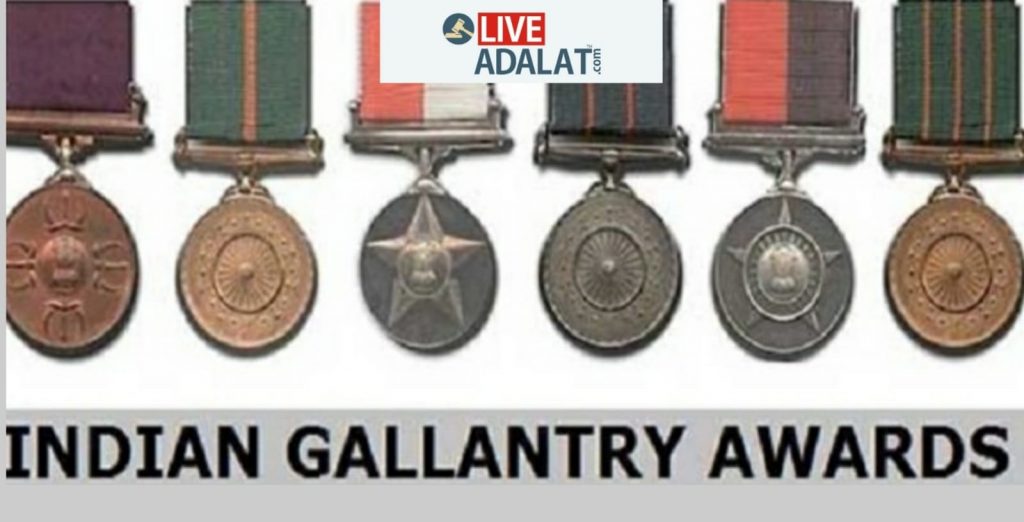 The Delhi High Court rejected as withdrawn a plea brought by a former defence officer Jaswant Singh stating that the existing system of awarding Gallantry awards to members of the armed services is arbitrary and does not follow merit. The plea was dropped when a Bench comprising Chief Justice DN Patel, and Justice Jyoti Singh remarked that it was brought without any foundation and would be rejected at a high expense.
"It's simple to make an accusation, but what is the grounds for doing so? You're not prepared to give us a single example! This is the entire argument in a nutshell "
The Chief Justice observed that the Petitioner failed to provide a single instance in which the award was bestowed to someone who was not deserving.
"You're not familiar with ABC's prize recipients. Give name of  two people who have received awards recently " the Chief Justice said. 
He added, "This is not a small allegation! You should have thought twice before making such an allegation against the authority. If you can convince us, we will allow the plea. But if you cannot substantiate your argument even prima facie, why should you be permitted to make such allegations?"
The Petitioner, who was represented by Advocate Vivekanandh, said that rather than awarding gallantry medals based on merit, people of a certain rank are granted them. "For Lieutenant Generals, etc., the medal has become a symbol of rank," he explained. The Committee choosing who should get the prize is also said to be "far removed from the ground realities." He claimed that this Committee frequently rejects suggestions from Commanding Officers who are well aware of the personnel's performance, without even providing any explanation. He advocated for the issuance of guidelines requiring the Committee to pass reasoned orders and a review procedure.
The Bench stated there was no validity in the claim "Medals don't just appear out of nowhere! In the Committee, these are highly senior officials." It went on to say that while it may not be feasible to honour everyone in the same year, there is nothing that may stop the names from being suggested again.
As a result, the following decision was made: "The petitioner requests a "unconditional" withdrawal of the petition after laying out his reasoning in detail. The petition for writ has been dismissed as withdrawn."