A mob attacked the ISKCON temple the Noakhali district in the Chittagong division of Bangladesh, killing a devotee and injuring many others.
The body of a Hindu devotee has been recovered from Begumganj in Noakhali district. The dead person has been identified as Pranta Chandra Das (26) he was missing since Friday. His body was recovered near the temple complex from a pond on Saturday morning.
Attacks on Bangladeshi Hindus; Read it all here:
The attack happened after the radical Islamists vandalised the Durga Puja pandals under the pretext of blasphemy.
A Facebook rumour was spread which claimed 'insult to Quran' at the Durga Puja pandal. The radical Islamists attacked the Durga pandal which is evident from the videos that are being circulated on social media.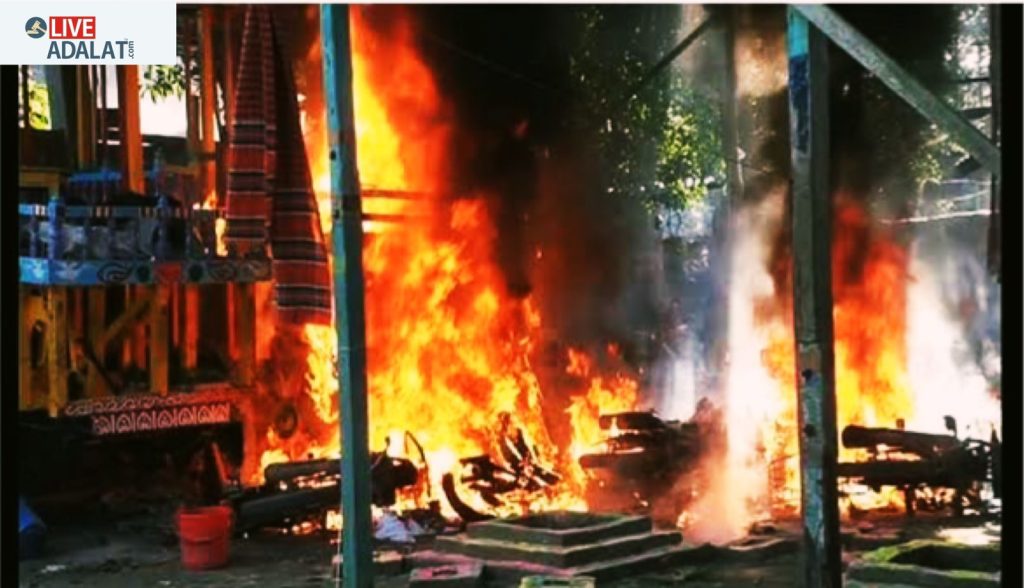 The enraged Muslims were seen pelting stones and vandalising the pandals and also attacking Hindu families in the several districts. The locals claimed that several loots have taken place along with the molestation of women. Two people were found dead in the Chandpur area.
The attack on the ISKCON temple has shocked the locals, mainly Hindus of that region, leading to protests on the streets. The Police is investigating the possible involvement of Islamic extremists of Bangladesh.
The Prime Minister of Bangladesh, Sheikh Hasina has ordered a probe into the matter and has passed an order to identify the criminals who are trying to disrupt the communal harmony of the country.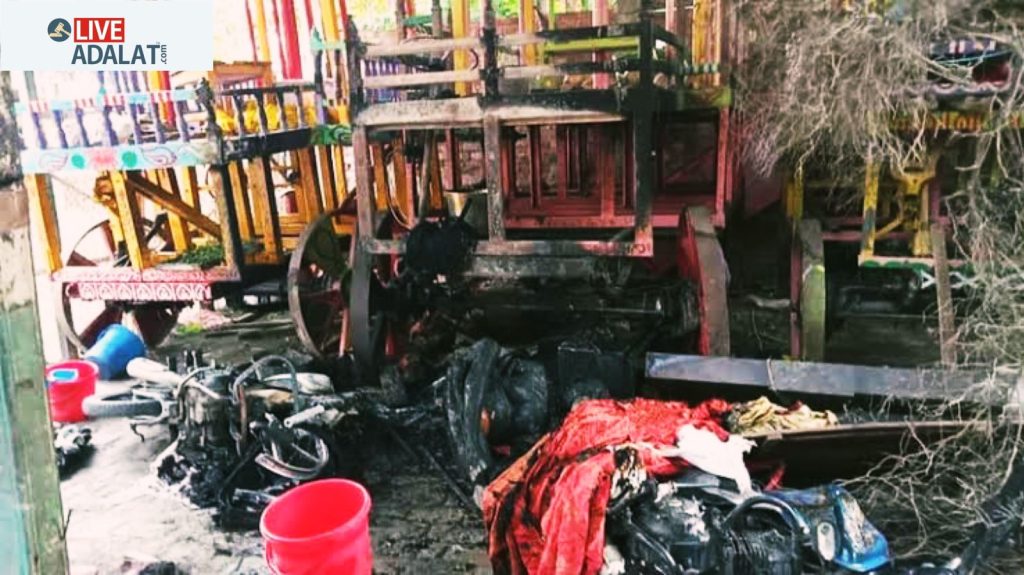 The ISKCON authorities has condemned the violence and destruction of the temple.
The violence appeared to be a part of a plot against inter-faith harmony and the perpetrators were involved in identical incidents in the past as well. We are preparing to take stringent legal actions and arrest some of them very soon.

Colonel KM Azad of Rapid Action Batallion (RAB)
A mob had barged into the ISKCON temple premises and set the idol of ISKCON founder Srila Prabhupada on fire. The Rath of Jagganath were burnt down along with few motorcycles that were parked outside.