The Bombay High Court on Friday postponed the arrest of former Mumbai Police Commissioner Param Bir Singh till October 21. The court also adjourned Param Bir Singh's pleas, seeking rejection of an FIR lodged against him by Thane Police under the SC/ST Act till October 20.

This comes after Additional Public Prosecutor JP Yagnik appearing for the Maharashtra Government said that its earlier statement of no coercive action, including arrest, against Singh, will continue till October 21.

Inspector BR Ghadge, filed an FIR against Singh under the Scheduled Castes and Scheduled Tribes (Prevention of Atrocities) Act in Thane in April.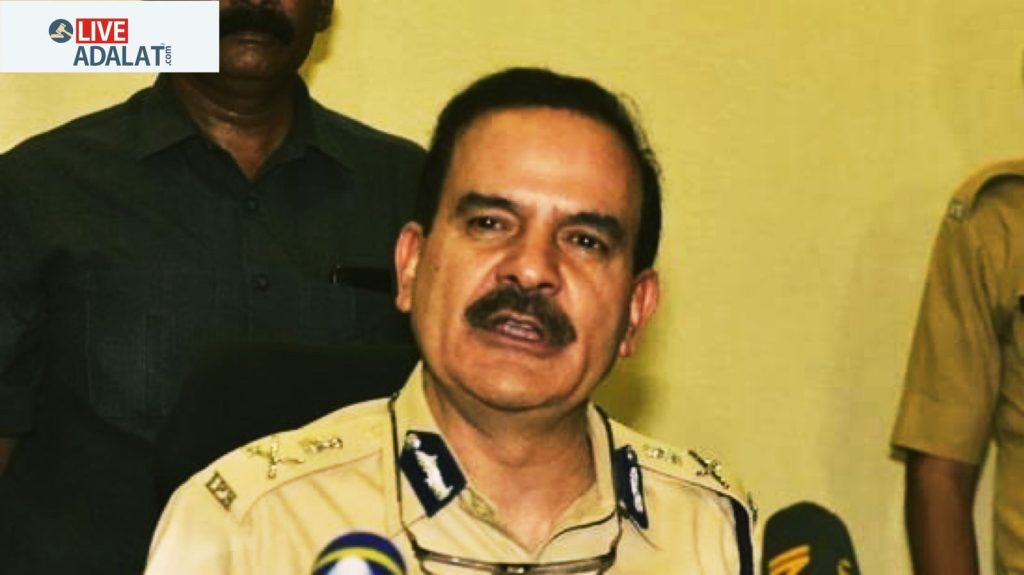 Ghadge, a Scheduled Caste, accused Singh of conspiring with other officers and falsely implicating Ghadge in extortion cases, as he refused to follow Param Bir's illegal orders.
The Maharashtra State Government has given a similar assurance to the court about not taking action against Rashmi Shukla, an IPS Officer, in a similar case.
The bench, adjourned the hearing of a petition filed by Rashmi Shukla, who asked the court to reject the FIR filed in a case of alleged illegal phone tapping and the leak of her 2020 report on corruption in the transfers and postings of police.

However, Maharashtra Home Minister, Dilip Walse Patil hinted that former Mumbai Police Commissioner Param Bir Singh has left India. It is necessary for an IPS Officer to take the permission of the State Government before leaving for abroad. Param Bir Singh did not even take any permission before leaving the country.
A lookout notice has been issued against Singh said Maharashtra Home Minister Patil. The Mumbai Police has launched a massive search programme for Singh.
The High Court has adjourned the hearing due to lack of time and assured that no arrest will take place till Oct 21.