The Supreme Court on Friday slammed the Kisan Mahapanchayat for seeking permission to hold 'Satyagraha' at Jantar Mantar.
The Supreme Court said that the protesting farmers have "strangulated" the entire city and now want to come inside the city adding, if the farmers groups have already approached the Court challenging the farm laws, then what is the point of continuing protesting and blocking the roads against the laws?
Justice AM Khanwilkar, who was heading the Bench said, the protesting farmers are obstructing traffic, blocking trains and national highways and this "coaxing should stop".

"You have strangulated the entire city, now you want to come inside the city. The residents around, are they happy with the protest? This business should stop. You are obstructing security and defence personnel. This was in the media. All this should stop. There is no point in protest."

The Supreme Court Of India.

Justice CT Ravikumar asked the leaders of Kisan Mahapanchayat to file an affidavit proving that they are not a part of the farmers protest, blocking the national highways.
Justice Khanwilkar questioned the plea of Kisan Mahapanchayat,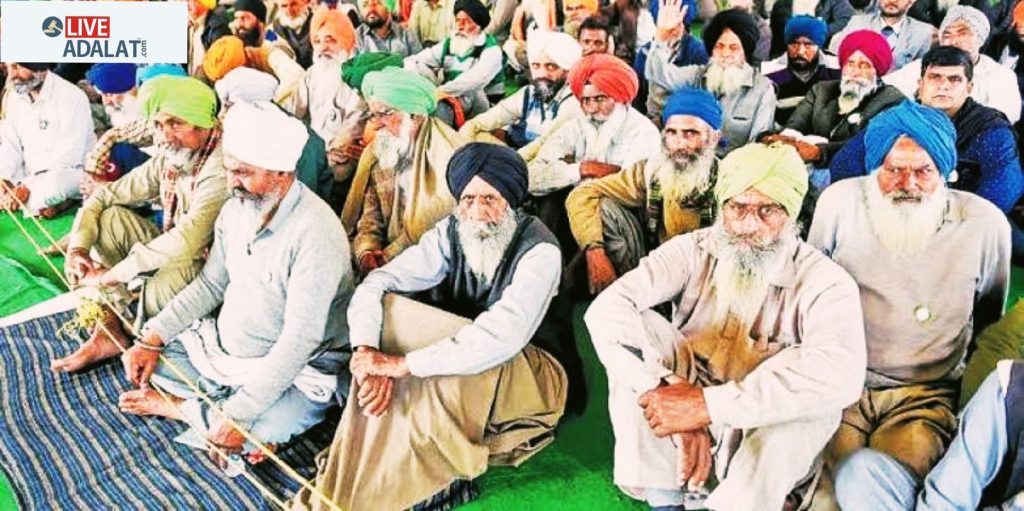 However, the petitioners' counsel Ajay Choudhary stated that the farmers of "Kisan Mahapanchayat" were not a part of the group of protestors. He further said that the roads were blocked by the police and not the farmers.
The farmers in their plea, sought the issuance of directions to the authorities saying they should be allowed to hold a "Satyagraha" as it was also permitted to the Samyukta Kisan Morcha.
The petition filed by the Mahapanchayat farmers states, "Action of the respondents in permitting the similar protest at the same site in unfair and violative of Right to Equality under Article 14,19 and 21 of the Constitution of India."
The Bench will hear the matter further on October 4.