The Mysuru District Administration (MDA) and Mysuru City Corporation (MCC) identified over 93 illegal religious structures to demolish which are located at public places including roads, junctions, parks and other places.
The MCC began the demolition drive following the meeting of State Chief Secretary P. Ravikumar asking for a follow up report on the pending demolition drive which was ordered by the Supreme Court and High Court rulings. He asked the reasons behind the delay in implementing the order.
Mysuru – Kodagu MP Pratap Simha said, it is not right to equate temples with churches and mosques as they are just prayer halls.
He added, "Officers must respect the sentiments of the public before deciding anything in haste. In the name of Supreme Court order, many temples have been razed. As per the Supreme Court guidelines, a review must be conducted before unauthorised religious structures are demolished. But here, the Mysuru authorities are not reviewing the structures and have outrightly demolished them."
Simha, BJP MP, claimed that Chief Minister Basavaraj Bommai had promised to review a list of unauthorised religious structures short listed for demolition. According to Simha, he talked to the CM Bommai about the demolition of temples and had received positive response to his appeal. Mr. Bommai had also promised to issue orders for reviewing the list of shortlisted places of worship and resubmit the same to the courts.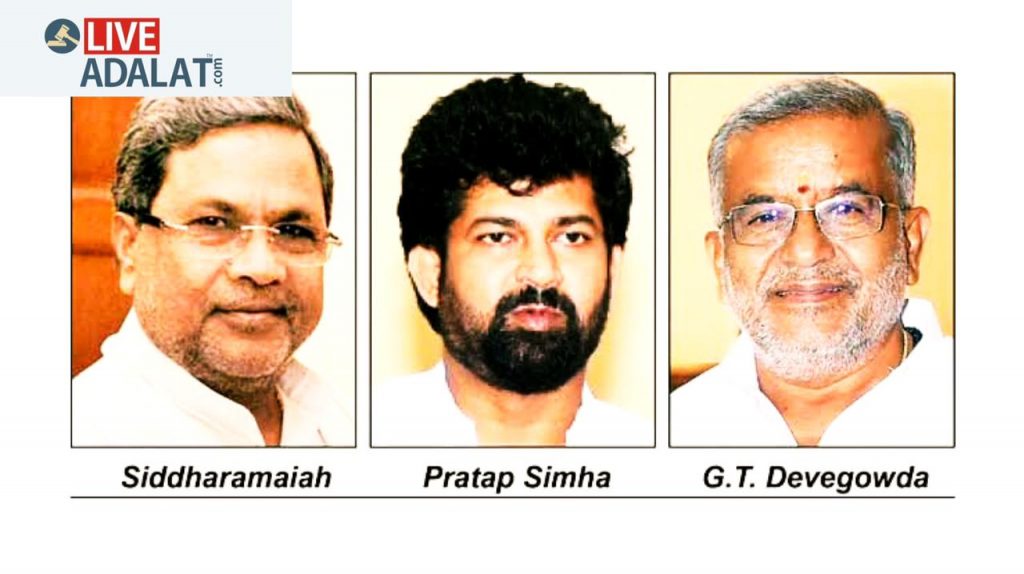 He also warned of launching a 'Save Temples' movement.
"We have learnt that the authorities have decided to demolish the 101 Ganapati Temple on September 22. This was constructed in 1955 and people from across the city and district have a virtuous bonding with the Temple for decades. The District Administration should not play with emotions, attachments and religious feelings of the people."

MP Pratap Simha.
Former Chief Minister and leader of opposition party, Siddaramaiah criticised the move of State government over demolishing the religious institutions constructed on the government land.
"Demolishing temples is against Hindu sentiments" he said.
He said that the officials should have taken the decision after consulting the local people or trustees of the temples. He raised the issue of 'Dharma Sukshma'.
Joining the debate, G.T. Devegowda, Chamundeshwari MLA, said that the temples are being targeted by the District Administration. "Do not test the patience of the people. If people revolt, will you be able to sustain it?" he asked.
No other district has been asked to demolish temples and why only Mysuru is being targeted? Have the authorities followed the Supreme Court ruling on saving lakes? How many lakes and water bodies have they saved while honouring Supreme Court Judgements? Have you evicted encroachments on even one lake?

G.T. Devegowda, MLA.
Mr. Simha criticised the officials for destroying an ancient temple in Nanjangud taluk and also sought action against the officials involved. He also demanded a case for establishing a board for safeguarding the temples just like the Wakf Board.