President Ram Nath Kovind on Saturday launched the Pan India Legal Awareness and Outreach Campaign from October 2 to November 14.
The six-week long campaign, organised by the National Legal Services Authority (NALSA), will spread awareness among the people who lives in the isolated and far flung areas of the country about the legal services and institutions of India and will also provide them Pro-Bono services.
President Kovind said, as a country, our main aim should be to graduate from 'women development' to 'women-led development'. He also stressed on the need to increase the number of women in legal services institutions of India.

The event was inaugurated by The President on the occasion of 152nd birth anniversary of Father of the Nation, Mahatma Gandhi. Chief Justice NV Ramana and Union Minister of Law and Justice Kiren Rijiju also attended the event.
The campaign's aim is to empower more and more people through legal aid services, particularly the people living in the rural and backward areas of the country. The Legal Services Authorities of the country will reach out to every village of the country and will make sure that every corner of the country gets enlightened. The NALSA has directed all the volunteers to reach all 6.7 lakhs villages of the country and also asked the States/Districts legal service bodies to organise a Prabhat Pheri on the occasion of Mahatma Gandhi's birth anniversary.
Talking about Mahatma Gandhi, Kovind said, he is a symbol of service to humanity, he served and helped the downtrodden get justice. President Kovind also appreciated NALSA for organising this awareness drive on Gandhi Jayanti.

The Union Law Minister, Kiren Rijiju appreciated NALSA for taking such good steps towards bringing justice delivery to the doorsteps of people.

"NALSA and stated legal authorities have developed a robust system of legal aid delivery and empowerment right at grassroots level that each individual can be proud of."

Union Law Minister Kiren Rijiju.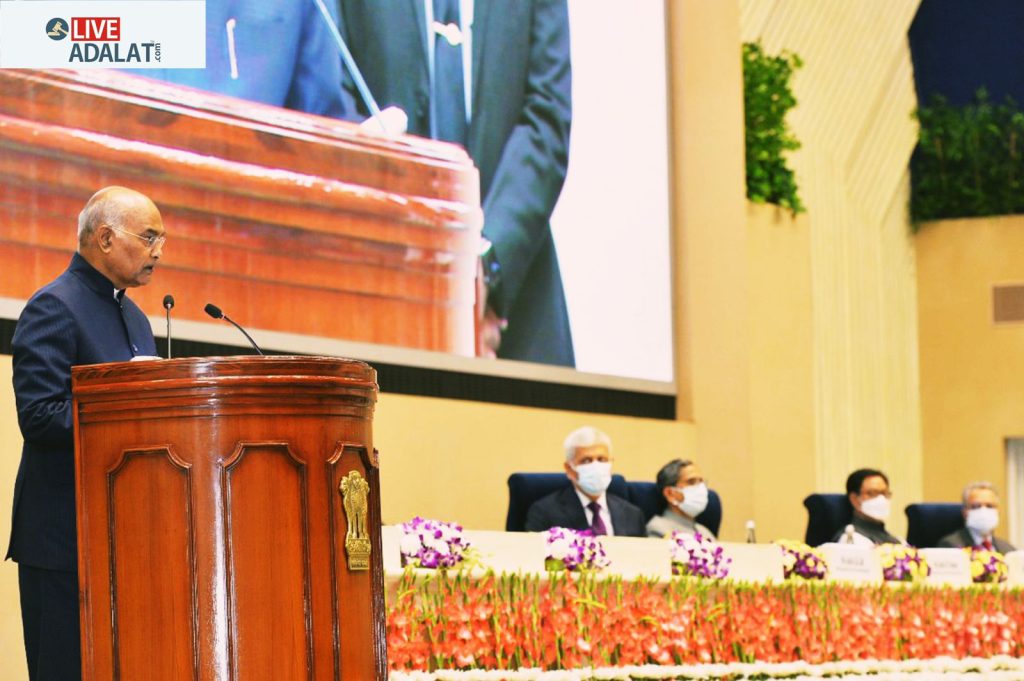 Chief Justice of India NV Ramana said, if people know their rights, they can protect the nation. Every person comes across legal issues in their lifetime, be it related to employment, inheritance, business or the family.

He added, "I urge you all to wholeheartedly support this endeavour and carry the flag of justice to the remotest corner and to the weakest person in this country. As we celebrate the 75th year of our Independence, it is a challenge for all the three organs of the state, to work together to realise the goals of true freedom and independence. Empowering and enabling the people is the key to true freedom- freedom from inequity, freedom to dream, freedom to achieve."