The Chief Justice of India on Friday urged the lawyers to protect the judiciary from "motivated and targeted attacks".
Chief Justice of India, N.V. Ramana was speaking on the occasion of Constitution Day celebration organised by the Supreme Court Bar Association.He expressed his concerns over the "increasing attacks" on the judiciary in the media and particularly on social media.
"An area of grave concern for the judiciary is the increasing attacks on judges. Physical attacks on judicial officers are on the rise. Then there are attacks on the judiciary in the media, particularly social media. These attacks appear to be sponsored and synchronised. The law enforcing agencies, particularly the Central agencies, need to deal with such malicious attacks effectively. The governments are expressed to create a safe and secure environment so that the judges and judicial officers can function fearlessly."
He further asked the lawyers to assist the judges and protect the judiciary.
"I want to tell all of you, that you must assist judges and the institution. We are all ultimately part of one large family. Protect the institution from motivated and targeted attacks. Don't shy away from standing up for what is right and against what is wrong."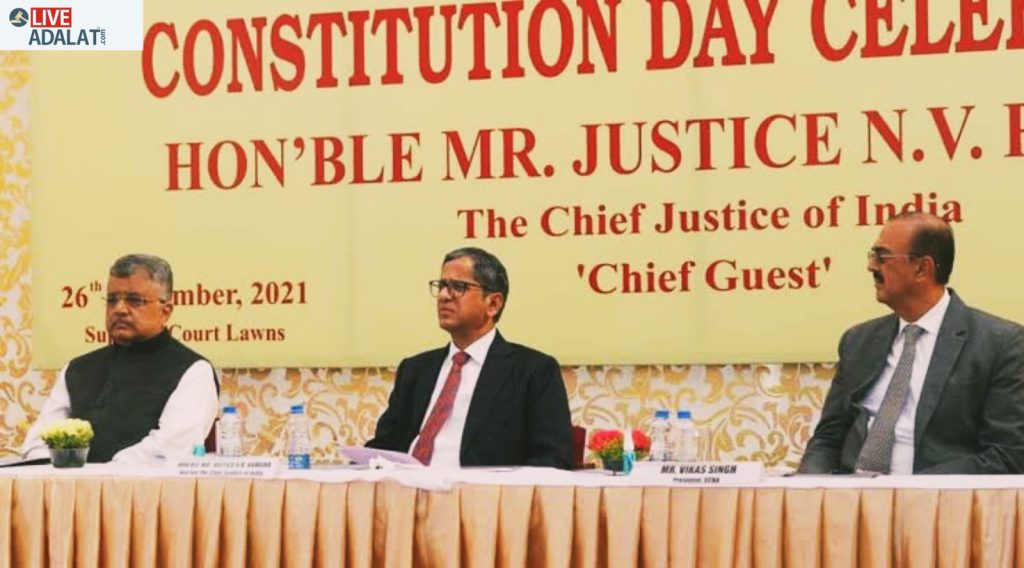 CJI paid his respects to all the freedom fighters and members of the Constituent Assembly who enabled the people to stand where we are today. He urged the lawyers to take a pledge to propagate the ideas of the constitution-freedom, equality and justice for all people.
He said that the most important feature of the Indian Constitution is that it provides a framework for debate. Through debates and discussions, the nation ultimately progresses, evolves and achieves higher levels of welfare for the people.
CJI also told about importance of legal profession in the lives of people. He called the legal profession a noble profession for a reason. He said that like any other profession, it demands expertise, experience and commitment. It also requires integrity, knowledge of social issues, social responsibility and civic virtues.
He further added that the lawyers should participate actively in helping those in need.
"You must be leaders and mentors in society. Take an active role in lending your hand to those in need."
He concluded his speech with a quote from Dr. B.R. Ambedkar which emphasised on the propagation of the ideas of the Constitution.