The Supreme Court on Thursday questioned the continued blockade of highways in Delhi-NCR by the farmers protesting against the three agriculture laws, saying that the roads cannot be blocked perpetually.
Justice Sanjay Kishan Kaul, the head of the Bench remarked while hearing a plea by a resident of Noida.

The Supreme Court said that implementation of the law is the duty of the executive and the Court has no means to implement it.
"If we encroach, then you may say that we have trespassed on your domain. This had ramifications, but there are grievances which are to be redressed," Solicitor General Tushar Mehta was told by Justice Kaul.
The Apex Court was hearing a plea filed by a Noida resident who sought relief against road blockade by the protesting farmers which was causing her inconvenience. The plea added that the petitioner is a single mother with medical issues and it has become a nightmare for her to travel from Noida to Delhi.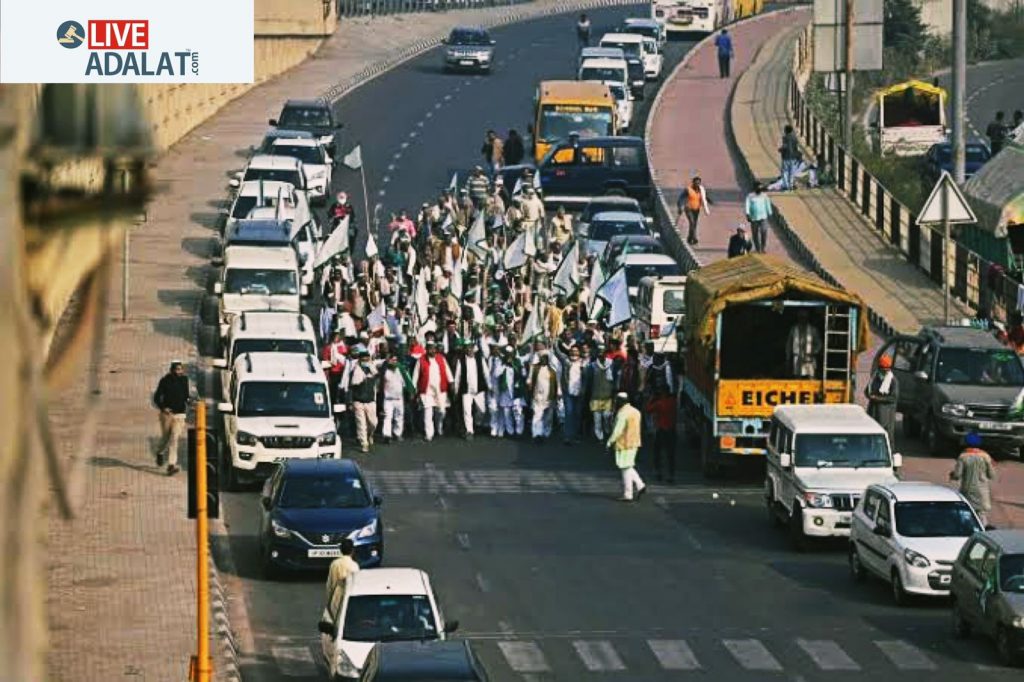 Solicitor General Tushar Mehta said that a high level committee was formed and the farmers were invited to present their views but they refused to join.
However the Court said that the Centre will have to impress the farmers representatives as the petitioner might now be aware of who the leaders of farmers are.
Solicitor General said an application will be filed regarding the above. And the Court will hear the case further on Monday.