In August 2017, in Puttaswamy versus Union of India, the Supreme Court considered 'informational privacy' to be a fundamental right arising from Articles 14, 19 and 21 of the Indian Constitution. The Constitution, and not the federal government, therefore, now guarantee the security of personal data. The collection of and processing of personal information is essentiated by I government actors, i.e., central governments and state governments with their instruments; (ii) non-state actors, i.e., services providing private organizations, intermediaries in the social media, e-commerce bodies, big technology companies and workers. The federal and state governments are one of the major trustees in the field of data in a wide range of State operations, including national security, public welfare, grants, municipal services, and employment benefits, etc. Likewise, the era of big data is also a time when large-scale fiduciaries gather, daily, a vast quantity of personal data, such as social media intermediaries as Facebook, Twitter, YouTube, and huge electronic communications platforms. Citizens also have increased internet access to their other citizens' personal info.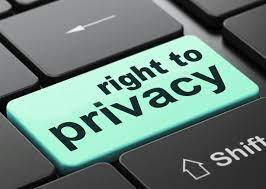 The traditional jurisdiction of constitutional courts has been the adjudication of basic rights. The proposed measure now proposes the transfer to the Data Protection Authority of a substantial portion of the role of justice, namely the control on people' informational private lives (DPA). The SC directed the government in the Puttaswamy case to create a statute that would control the privacy of information not just among non-State stakeholders but also between the State parties and others. Keeping the balance between the protection of information and developing a robust digital economy is a genuinely demanding challenge and it needs a skilled and neutral organization at the head. The DPA would be a key judicial job to penalize and suspend governments if they fail to protect their personal data. Similarly, the bill authorizes a central authority to decide that an occurrence or incident that arises at a remote place in a state involves or does not include a 'public order' matter which requires 'exemptions.' This mustn't be permitted since the Centre's data hegemony and a huge interest in federalism might be fertile grounds for it.
PRIVACY, AN ILLUSION
We demand questions and realize and worry about the confidentiality in recent days. The right to privacy is, and in an unsettling condition, a very truly terrible right for any person. How are private airlines with all the current technology and system of the 21st century? This can be questionable if people's lives become private then and do this not raise the risk of harmful actions growing and problems tracing and tracking them? Here we have our GPS tracking system. This is a program or an app that keeps track of the location on the device and makes it possible to give location all the time, so there's no geographic privacy. Your artificial intelligence AI gadget keeps a record of your history and preferences and always gives your comments and photos to it so there is no privacy for surfing. From weight loss to 2BHK flat, how do you receive frequent texts and spam calls?
In exchange for monetary benefits, your service provider gives your number to business companies, so that there is no privacy in contact information. We have KYC with all our biometric and personal details to get linked to the bank accounts, so there's no biometric or bank account privacy. We have open Instagram, and Facebook accounts and much more. So, Privacy could be very subjective rather it's just an illusion.