The Head of California's largest union and his wife were arrested on Friday. He was charged with grand theft and tax fraud.
Alma Hernandez who served as the executive director of SEIU California since 2016 and her husband Jose Moscoso were charged with allegedly under reporting a whopping value of $1.4 million of income between the year 2014 and 2018 tax years.
The union represents more than 700,000 workers and is a politically influential union. It also regularly donates million of dollars to the Candidates of Democratic. In another complaint against Hernandez, while working on a committee for a Democratic state senate, she approved a $11,700 payment to her husband for services which were never provided by him.
Hernandez, 42 resigned after leading the union for 11 years.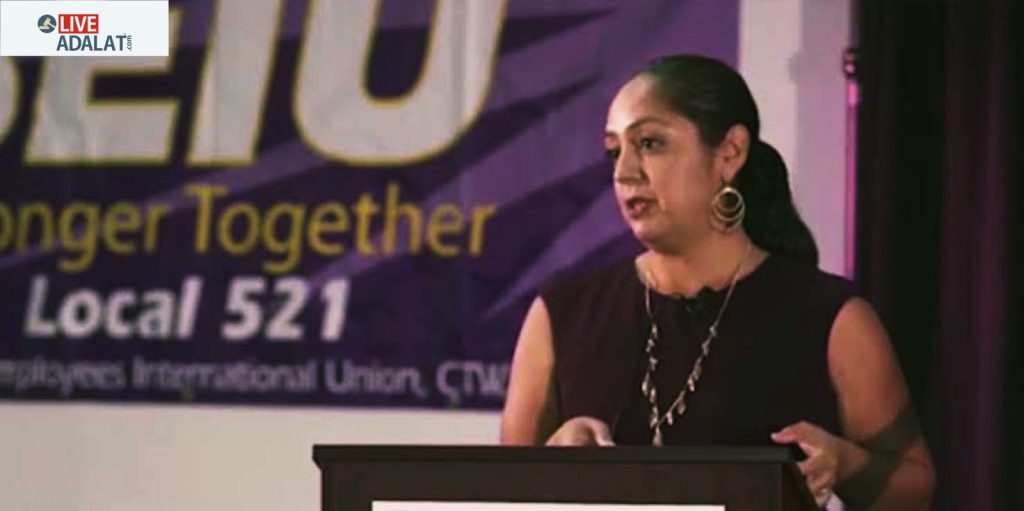 He further added that any misuse of funds is unacceptable and we are committed to doubling down on our efforts to ensure that all officers and staff adhere to the highest level of ethical and financial conduct.
Hernandez is guilty of grand theft, one count of perjury and five counts of filing a false income tax return.
The investigating team included members of the Attorney General's office, the Employment Development Department, the Franchise Tax Board and the Fair Political Practices Commission.