The Supreme Court on Thursday ordered the Ministry of Home Affairs (MHA) to provide two companies of Central paramilitary forces to secure the polling booths in Tripura. The apex court intervened in the matter to ensure "free and fair elections" as the voting for the municipal elections is on the verge of being attacked and intimidated.
The bench of justices DY Chandrachud, Surya Kant and Vikram Nath were informed by the Trinamool Congress and CPI(M) that the candidates and supporters of the parties are not being allowed to cast their votes and there is a breach of law and order.
The court ordered the Director General of Police and Home Secretary, Tripura to reassess the situation and contact the MHA for any further requirement of Central forces.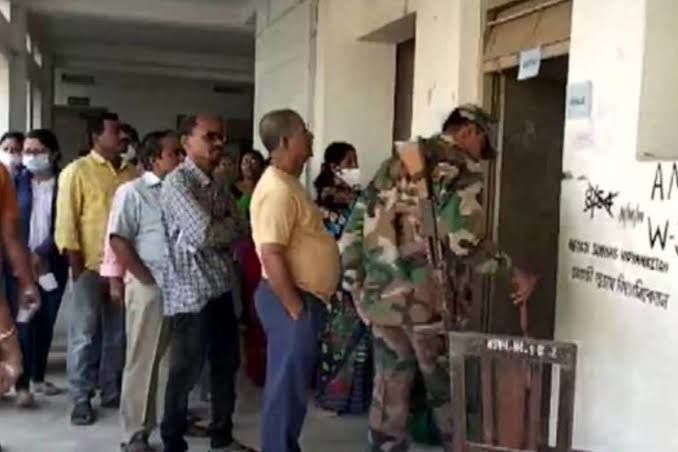 The bench said that the polling booths would be protected by a "sufficient strength" of Central forces.
The polling began on the morning of Thursday, 25th November at 770 booths of Tripura.
The Apex court was hearing a plea filed by TMC and CPI (M) seeking direction to the Tripura government and other officials for ensuring free and fair elections.