The mobile court unit facility is meant for subordinate courts. It's main aim is to allow recording the evidences provided by the women, old age people, people with diseases, medical practitioners etc. virtually on demand.
Telangana and Uttarakhand becomes the first states in the country to introduce mobile courts units.
Mobile court is an extension of court which is usually set up in a vehicle which can move from one place to another according to a well prepared schedule.
The First Mobile Court was inaugurated in the Mewar district of Haryana in 2007. It was inaugurated by Chief Justice of India, K.G. Balakrishnan, in the presence of Union Law Minister H.R. Bharadwaj, Chief Justice of Punjab and Haryana High Court Vijendar Jain, Haryana Chief Minister Bhupinder Singh Hooda and Supreme Court Judges Ashok Bhan and H.S. Bedi.
The concept of mobile court is based on the pressing need to take the administration of civil and criminal justice closer to the people so that those living in remote areas are able to benefit without incurring the expenses of travelling the courts at distant places.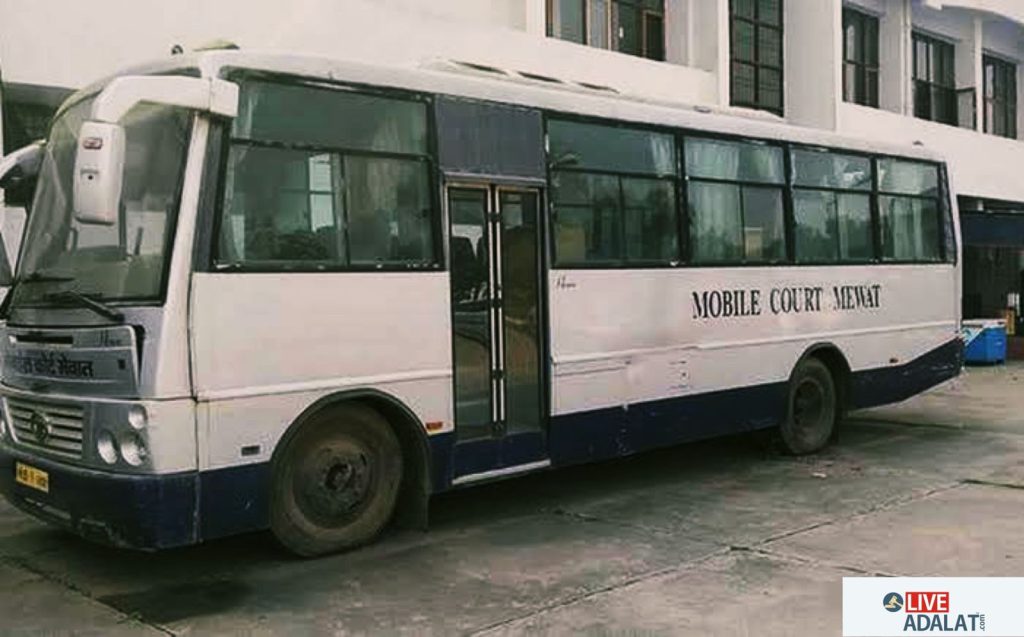 The mobile court is equipped to receive plants, civil and criminal applications, grant bails and remand accused to custody, late summons, receive police reports, record evidence, pronounce and execute decrees and judgments, pass sentences and commit convicts to prison. Thus all the functions are performed by the mobile courts.
The mobile courts also allow witnesses and victims, including women and children to record evidence from remote locations under circumstances which do not permit them to appear before the courts in person. The mobile courts are well equipped with CCTV cameras, laptops, printer, LED TV , inverter, scanner, UPS, laptops, monitors and speaker.
According to the details of the mobile courts available on the website of the District Court in Chamoli a person living in the remotest area can avail the benefits of the mobile court.

"Accordingly, the proceedings conducted through such Mobile court units shall be conducted as judicial proceedings in a court, with observance of same courtesies and protocols, applicable to the dignity of a court."
People who are of extreme old age, tender years, disease or disability of body or any other cause of the same kind can avail the facility, they will be allowed to testify or make submissions by means of video conferencing through mobile court units.