The Supreme Court of Philipines upholds the controversial anti-terrorism acts despite facing opposition from the left wingers.
The Supreme Court of Philippine declared two parts of a controversial anti-terrorism law unconstitutional on Thursday, dismaying activists and rights groups who sought the scrapping of the legislation over fears it threatened civil liberties.
The anti-terrorism law was passed by President Rodrigo Duterte's administration last year. The opposition claimed that the laws could be used to brace down on political dissent.
The act allows the detention of suspects for up to 24 days without charge, compared with just 36 hours in the country's Revised Penal Code. It also empowers a government anti-terrorism council to designate suspects or groups as suspected terrorists which allows them to be subject to arrest and surveillance.
President Rodrigo Duterte said that the law abiding citizens have nothing to fear about while defending the legislation.
"Do not be afraid if your are not a terrorist."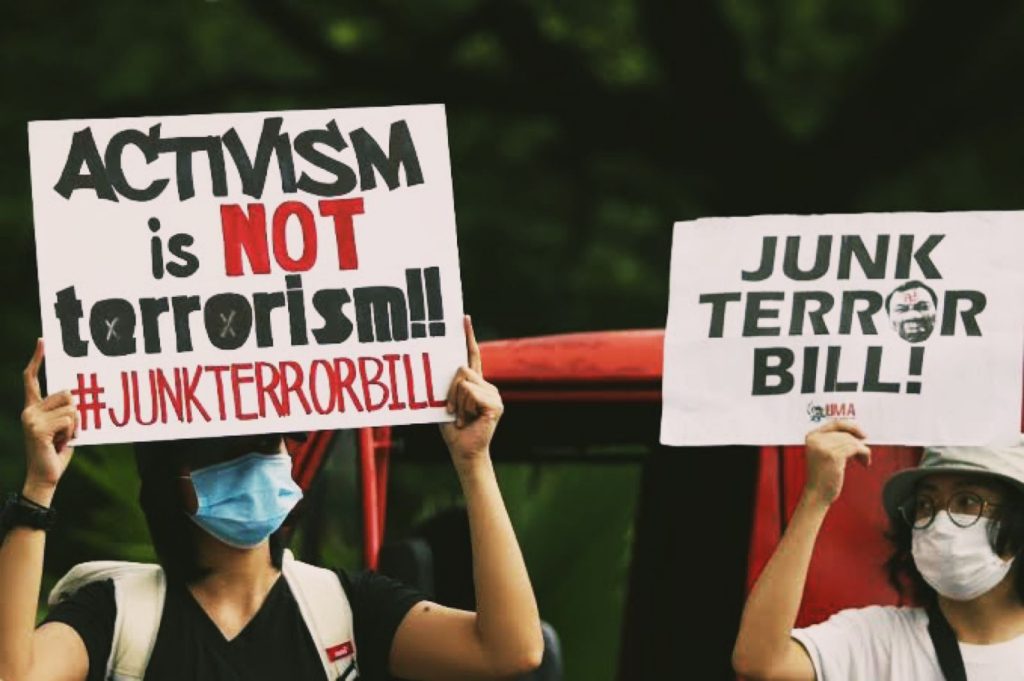 The opponents and critics of the Duterte administration continue to face unreasonable fear. A particularly insidious tactic is "red tagging", a practice whereby people have been publicly labelled as communists or terrorists, either by officials or the online trolls, which often expose them to vigilante violence.
A group of activists and legislators called 'Akbayan' said that the ruling was a devastating blow for the country.
A total of 37 petitions have been filed to nullify the measures have been filed against it, making it one of the most challenged laws before the Supreme Court.