The Supreme Court on Wednesday, protected 'The Wire' journalists from arrest for two months. The Bench, comprised of Justices L Nageswara Rao, BR Gavai and BV Nagarathna.
"We are aware about your press freedom and we do not want press freedom to be muzzled. But at the same time, we do not want to open the floodgates for quashing petitions to be filed under Article 32. You approach the High Court."

The Bench of Justices.
The FIRs were lodged at the police stations of Rampur, Ghaziabad and Barabanki respectively and stated that the reports were 'false', 'alarming' and 'instigating communal animosity'.
The Wire is run by a non-profit company called, The Foundation for Independent Journalism. The company filed a writ along with three of its reporters, which sought quashing of the FIRs on the ground that the offences listed in the FIRs did not affect the community.
Senior Advocate Nitya Ramakrishnan, said that the police was attempting to violate constitutionally guaranteed press freedom by filing criminal charges against factual news reports that they themselves along with the authorities did not like.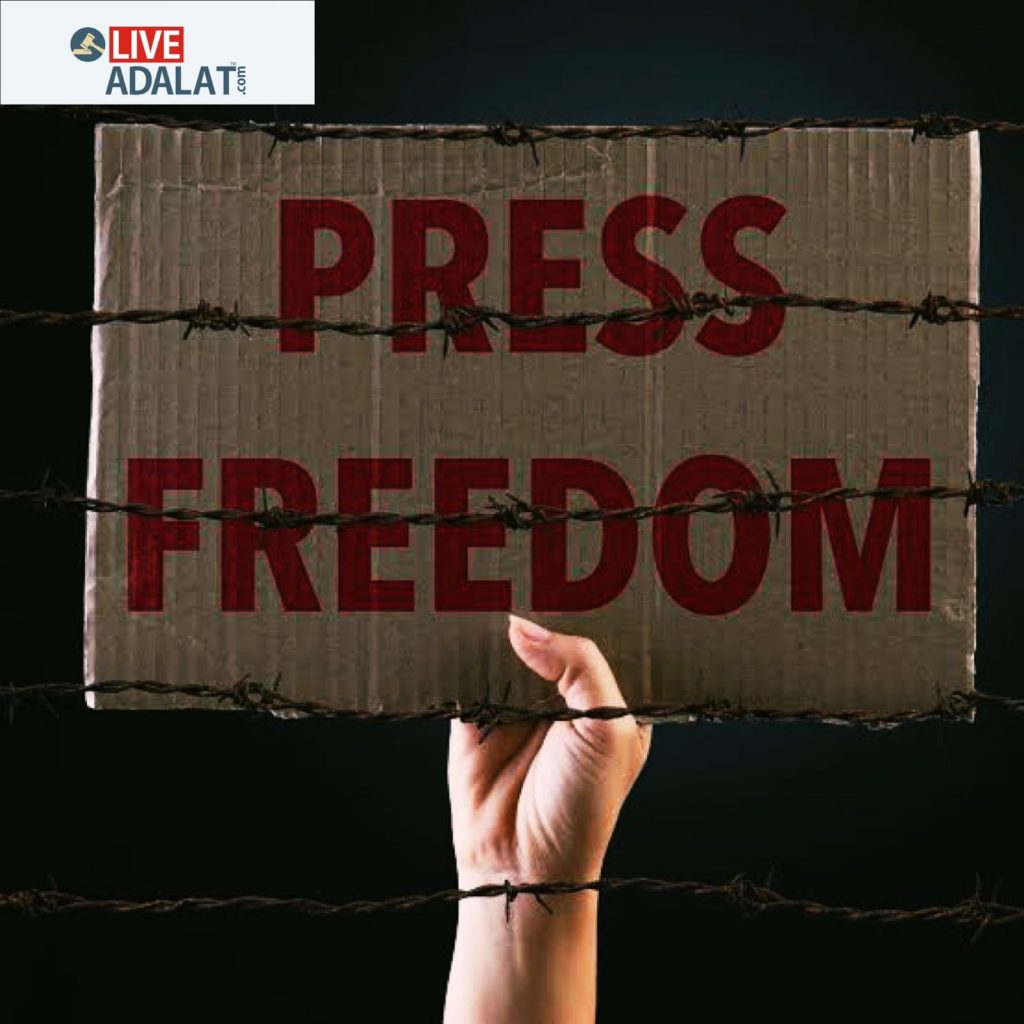 The FIRs lodged against 'The Wire' journalists are as follows:
Ghaziabad Police filed a case for a story where an elderly Muslim man was assaulted and his beard was forcibly cut and he said he was also made to chant slogans.
Barabanki Police filed a case for a story on the demolition of a local mosque by the authorities despite the fact that High Court had put up a stay order.
Rampur Police filed a case where Navpreet Singh's grandfather said on camera that he believed that his grandson was killed by a bullet injury and not by an accident.
According to the FIR, Founding Editor of The Wire, Siddharth Varadarajan and Ara were charged under sections 153B (imputations, assertions prejudicial to national-integration) and 505(2) (statements conducting to public mischief)
Whereas Seraj Ali and Mukul Singh Chauhan were accused of Sections 153 (giving provocation with intent to cause riot), 153A (promoting enmity between different groups), 505(1)(b), 120 B (criminal conspiracy) and 34 (criminal act done by several persons in furtherance of common intention) of the Indian Penal Code.
The plea filed by Advocate Shadan Farasat said,
"These provisions which deal with actual offences against communal harmony are presently being subverted and misused and used to gag any media reportage on incidents that may have a communal/religious/ political angle. In these circumstances, it is essential that the contours of these offences particularly in the context of action against journalists or media houses be clearly set out, so that they are not used by police authorities to muzzle constitutionally protected freedom of speech."
Interestingly the Supreme Court had stayed any action against two media houses; Aamoda Broadcasting (ABN Andhra Jyoti) and Shreya Broadcasting (TV5) stating that, " The ambit and parameters of the provisions of sections 124A, 153A and 505 of the IPC 1860 would require interpretation, particularly in the context of the right of the electronic and print media to communicate news, information and the rights, even those that may be critical of the prevailing regime in any part of the nation."