A devotee challenged the order of Andhra Pradesh High Court and sought the directions to TTD to appropriately perform the pooja/seva in the temple.
The Supreme Court on Tuesday said that a constitutional court cannot interfere in the daily routine and rituals of a temple while responding to a petition filed by a devotee who alleged irregularities in the rituals at the Tirupati Tirumala Temple.
The petition filed by the devotee challenged the order of Andhra Pradesh High Court dismissing his PIL. The PIL sought directions to Tirumala Tirupati Devasthanam to perform the seva and rituals to Lord Sri Venkateswara Swamy correctly.
However, the bench of Chief Justice of India NV Ramana and Justices AS Bopanna and Hima Kohli asked the devotee Srivari Dada, that how "can we interfere in rituals of temple? How to break a coconut or how to do aarti?"
"The relief sought by the petitioner is in the nature of interfering in day to day affairs of temple, which cannot be gone into by a constitutional court. If ritual or seva isn't performed according to established practices is a question of facts to be gone into the Trial Court by appreciating the evidence."

The Bench
Srivari Dada had prayed before the court that the 'abhishekham' process of the deity should be followed as per traditions.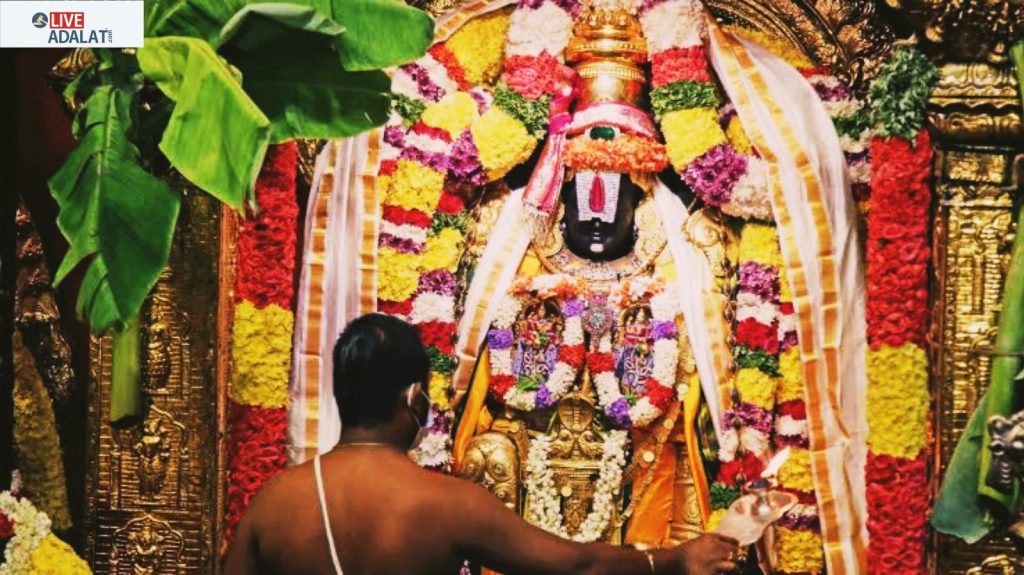 Justice Hima Kohli asked the Tirumala Tirupati Devasthanam (TTD) why it had not given any explanation to the grievances of Dada.
The TTD clarified that they have taken the grievances of the petitioner into account and they also explained themselves in the counter affidavit filed before the High Court. The affidavit submitted explains that His Holiness Ramanujacharya introduced perfect checks and balances to ensure sevas and utsavams according to the Vaikhanasa Agama. The rituals in the temple are performed with sincerity, faith and devotion by the staff and priests of the temple.
Chief Justice said that "something is wrong and you have to give a detailed reply saying rituals as per traditions or else you will force us to order."
The Court has given time of 8 weeks to TTD to submit an affidavit explaining the process of Pooja performed in the temple and to solve the grievances of the petitioner.