The Calcutta High Court had ordered a CBI probe into cases of murder and rape of women post assembly elections on 19 August, 2021. The Mamata Banerjee government filed a petition in the Supreme Court accusing CBI of unfair probe.
The Trinamool Congress led West Bengal Government on Wednesday moved to the Supreme Court challenging the verdict of Calcutta High Court.
The verdict directed CBI probe into alleged cases of murder, rape and crime against women, in connection with the post-poll violence in West Bengal. The Central Bureau of Investigation (CBI) had already registered 31 cases in connection with the violence that took place in West Bengal after the polls, resulting in the murders and rapes of women and BJP workers.

The West Bengal Government in it's plea has submitted that it did not expect the CBI to conduct a fair investigation. The Government led by Mamata Banerjee has accused CBI of working under the Central Government to file cases against the members of the ruling Trinamool Congress.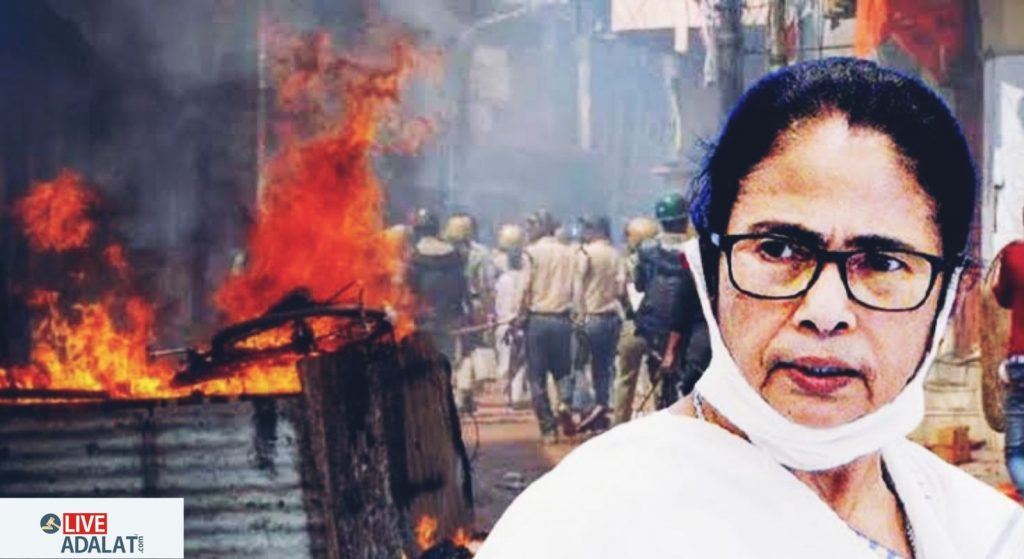 On June 18, The National Human Rights Commission of India was directed by the Calcutta High Court to set up a seven member committee to investigate the matter. The Committee recommended on July 13, that cases of "heinous crimes" should be transferred to the CBI. The committee also stated that the State Police were "grossly derelict, if not complicit" in the violence. However, the state government said that committee was formed to "spearhead a witch hunt" against them.

In a report submitted by the NHRC, in July said that the post poll violence in the state had "resulted in disruption of life and livelihood of thousands of people and their economic strangulation" and that the situation in the state is a manifestation of the "Law of Ruler", instead of "Rule of Law".
West Bengal had witnessed massive incidents of violence resulted after the Assembly election results on May 2.  Both Bharatiya Janata Party and Trinamool Congress blamed each other for the deaths of party workers.