Ex Chief Justice Manjula Chellur would oversee the functioning of a Special Investigation Team (SIT) set up to probe cases of post-poll violence that took place in West Bengal after the declaration of the Assembly Election results on May 2 said the Calcutta High Court on Friday.

In it's judgment last month, the court had ruled that the SIT, comprising of Senior Police Officers of West Bengal, would be supervised by a retired Supreme Court Judge, however, as no retired SC judge was available to take up the job, Justice (R) Chellur was appointed for the role said Rajesh Bindal, Chief Justice (Acting) of Calcutta High Court.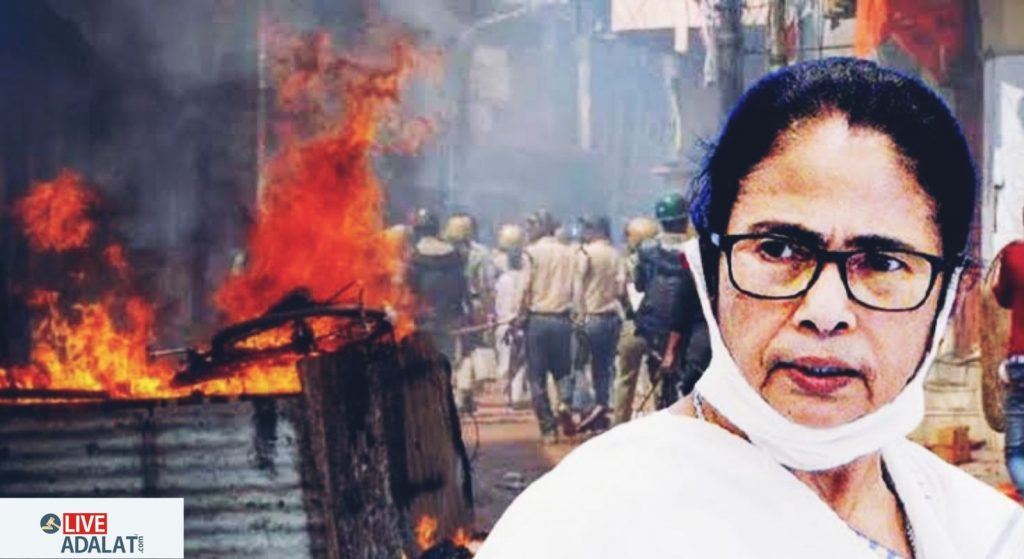 BJP leaders and supporters and other party workers have been alleging that many party workers of the Bharatiya Janata Party and other parties have been killed, raped, assaulted brutally and thei-r houses were set on fire. They accused TMC party workers of attacking and killing people and ra-ping women, they also said that the police were not doing anything to provide the party workers protection. 
However, the TMC accused BJP of false accusations and said in response that the Election Commission was in charge of law and order when the post-poll violence broke out.
On 31st August, one of the petitioners had approached the High Court saying that while CBI teams were visiting the families of the victims of post-poll violence cases in districts, the SIT has not started its work.
The SIT will be monitored by Justice Chellur which the court had formed with three IPS Officers of the Bengal cadre, namely Suman Bala Sahoo, Soumen Mitra and Ranveer Kumar.